Electric cars (EVs) are gaining popularity across the globe, and South Korea is leading this trend in Asia. Because of a mix of government support, technological advancements, and a robust automotive industry, the nation has become a pioneer in the EV business. This article will examine the causes of South Korea's dominance in the Asian electric vehicle market in this post.
In 2021, there were 78106.60 electric car units sold in South Korea. Due to industry innovation and technology improvements as well as government subsidies, the market for electric vehicles in South Korea is predicted to expand.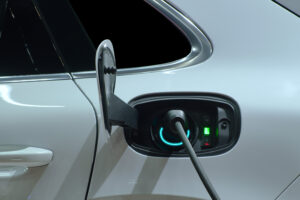 South Korea has recently emerged as a major force in Asia's Electric Vehicle (EV) market, and it has achieved significant strides in the development of electric vehicles, batteries, and infrastructure for charging them. From a small and basic beginning, South Korea has outperformed its regional rivals to establish itself as a leader in the EV market. The reasons South Korea dominates the EV market in Asia and why it is regarded as a center for the electric mobility revolution will be covered in this article.
Factors Driving South Korea's Success
Strong Government Support
The South Korean government has played a significant role in the development of the country's EV industry. The government has put in place a number of initiatives to encourage the use of EVs, including tax breaks, financial aid, and expenditures in R&D. (R&D). These regulations have pushed companies to make investments in the EV market, which has led to the expansion of the sector.
The South Korean government has prioritized EVs and has given both customers and manufacturers significant financial incentives and subsidies. The government has set ambitious goals to increase the number of EVs on the road, and this has supported the expansion of the EV sector. South Korean businesses have become industry leaders in this area thanks to the assistance of the government in the development and commercialization of superior EV technologies.
Advanced Technology and Innovation
South Korea is home to several leading technology companies, including Samsung, LG, and Hyundai-Kia, which have been instrumental in the development of advanced EV technology. These companies have invested heavily in R&D, which has resulted in the development of high-performance batteries, charging infrastructure, and electric cars that are competitive in the market. The country is also home to several automakers that are producing cutting-edge EV models, such as Hyundai and Kia.
Strong Automotive Industry
South Korean automakers have a long record in the sector and have embraced EVs as a potential new source of growth. The nation's robust automotive industry has made it possible for EV makers to launch new products quickly and to compete with established companies on the international market. In order to establish a strong foundation for their EV operations, South Korean automakers have also been effective in leveraging their present supply chain and production networks.
From 2009 to the first half of 2022, the government of Seoul province has helped by providing 52,400 EVs and the number is anticipated to go over 80,000 by the end of 2022. The government provide a subsidy of a maximum of 9 million won (US dollars 7,520) and it could go up to 27 million won for EVs such as electric trucks which are more than 85 million won in price. The government of Seoul has also pledged to provide 20 electric shuttle buses for commuting to government offices, medical institutions, and other welfare purposes. The support from government has augmented the market of EVs in South Korea.
Strong Supply Chain: South Korea has a strong automotive supply chain that has enabled the country to leverage economies of scale and produce EVs at a competitive price. The country has a well-established network of suppliers and manufacturers, which has allowed for efficient and cost-effective production of EVs.
Skilled Workforce: South Korea has a highly skilled workforce that is well-equipped to handle the complex technology involved in the production of EVs. The country has a large pool of engineers and technicians who are trained in advanced manufacturing techniques, enabling them to produce high-quality EVs at a competitive cost.
Consumer Demand
Consumer demand for EVs is growing rapidly in South Korea, driven by factors such as rising concerns about air pollution, and a desire for more sustainable transportation options. South Korean consumers are also attracted to the advanced features and technology that are available in many EV models, such as long driving ranges and fast charging capabilities. This growing demand has helped to create a supportive environment for the EV industry in the country.
To support the rise in demand for EVs in South Korea, they have implemented celebrities in their marketing strategy. Leveraging celebrities to upsell products and services is a sure way to increase demand by exposing the brand to a large-scale fan bases. In 2020, the biggest boyband in the world, BTS, joined hands with Hyundai to promote EVs worldwide. They launched the global hydrogen movement under the 'Because of You' campaign. The company launched the Hyundai Nexo, which is a fuel cell electric vehicle (FCEV). The car is gaining traction globally with top-notch technological features and eco-friendly qualities such as an air purification system and pure H2O emissions.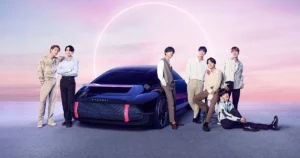 In conclusion, South Korea's dominance in the EV sector in Asia can be attributed to a combination of strong government support, advanced technology and innovation, a strong supply chain, a skilled workforce, and growing market demand. The country has positioned itself as a hub for the electric mobility revolution, and its leading companies are poised to take advantage of the growing demand for EVs globally. The future of the EV sector in South Korea looks bright, and the country is set to continue its dominance in the industry for years to come.
Partner With Storm4
Storm4 focuses on the tech industry aiming to create a more sustainable tomorrow. From Future Mobility, Robotics, Circular economy, and Clean Energy through to Smart (Grid, Metering, Water, Home, Energy analytics), AgTech and Food, Energy Storage, and Decarbonisation, Storm4 will focus on connecting the best GreenTech talent to the most innovative Sustainable Technology businesses worldwide.
We are a specialist recruitment scale-up who have a comprehensive database of candidates and clients from the region so if you're interested in learning more about our activity and specialty in South Korea, Contact us to learn more.