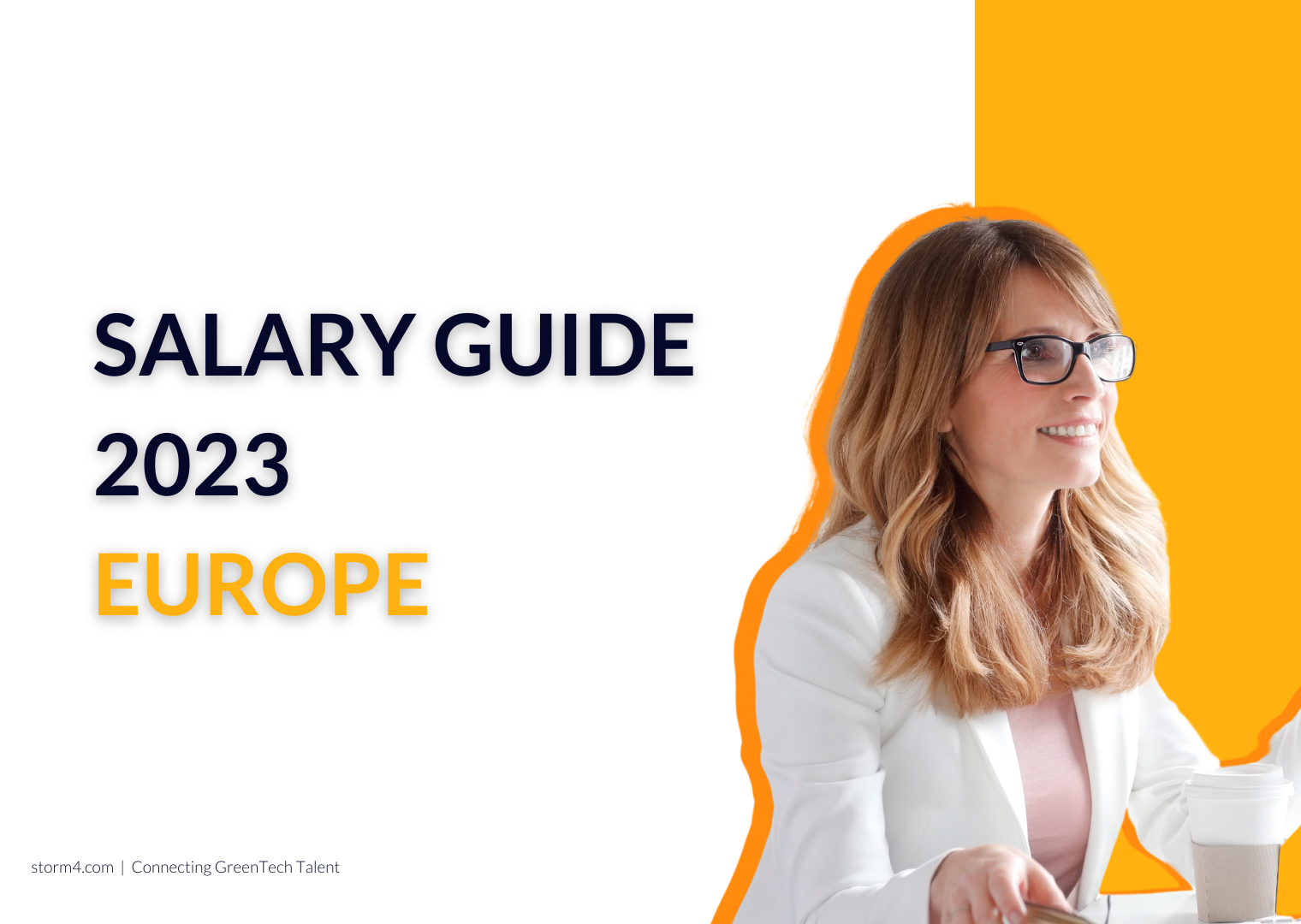 How much do Green Execs get paid in Europe?
Using data from over 20,000 candidates in the Storm4 database, we have put together a comprehensive picture of remote GreenTech salary and remuneration trends in Europe. Split across function (Engineering & DevOps, Product, Sales & Marketing, Data & Analytics), location and into company size, this guide will provide key insight into each GreenTech niche, discussing the local job landscape.
From our rich data and experience working in the market, salaries tend to not deviate too much across Central Europe, but for any location-specific salary guides, do not hesitate to get in touch.
Request your copy of Storm4's 2023 European Salary Report below.