Sustainability is permeating social, political and business agendas around the world. More and more tech brands are taking an active role in shaping a more sustainable future, gaining a powerful reputation for their commitment to the environment and ability to inspire more sustainable practices across industries.
The rise of environmentally conscious companies is partly due to changing preferences of consumers. People are increasingly becoming aware of the human impact on the environment, with 82% of customers researching how sustainable a business is before purchasing, and 66% of people happily paying more to environmentally friendly businesses. Scientists are also responsible for this trend, educating and actioning efforts to tackle the threat of the climate crisis.
Our role as GreenTech recruiters means we are passionate about partnering with businesses who are championing sustainability. In light of this, we have made a list of the top performing tech brands with a green agenda.
The emerging sustainable-tech brands right now
Existing to help farmers, FYTO allows for more sustainable production of animal feed and other agricultural products. Their patent push-button protein platform completely reinvents feed and forage crops. The aquatic plants grow 10-30 times more protein per acre than traditional crops, grown in engineered ponds and cultivated and harvested using automation.
The technology is currently being trialled in California, which will allow for a stable supply all year round at a reasonable price.
"Nutrition is very important for dairy cows and directly impacts health, productivity, profitability, and sustainability. But it can also be costly. What if we can reinvent the way we grow and feed and forage crops. In other words, can we produce feed and forage crops for dairy cows with less water, less labour, less fertilizer, less land and fewer headaches?" Jason Prapas, CEO & Founder.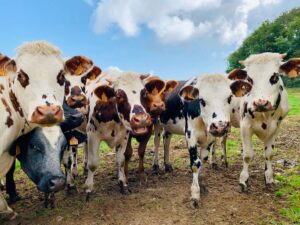 Targeting industries such as steel manufacturing, oil refining and chemical production, LanzaTech applies circular principles by converting carbon-rich wastes and residues into valuable fuel and chemical products using its patented microbe technology.
Mirroring the brewery process, the company uses microbes and waste gases to make fuels and chemicals instead of sugars and yeast to make beer. The process captures and recycles waste gases before they are emitted as greenhouse gases, reducing pollutants and particulate emissions by over 85%, while simultaneously driving economic growth.
A recent partnership with Unilever and India Glycols has commercialized the first cleaning product containing a surfactant made from captured carbon. Using biotechnology and a newly-configured supply chain between the three companies, the product launch purposely coincided with World Earth Day on 22nd April. Jennifer Holmgren, CEO of LanzaTech, commented: "Our planet is running out of time and how we treat carbon requires urgent revision. By working with Unilever and IGL we can turn waste carbon into an opportunity, keeping fossil fuels in the ground and enabling new circular processes to make the products we use every day."
With a mission to passionately lead the textile industry to a lean and clean future, DyeCoo's CO₂ technology is the world's first 100% water-free and process chemical-free textile processing solution. Based in the Netherlands, the technology uses highly pressurised "supercritical" carbon dioxide that dissolves the dye and carries it deep into the fabric. The carbon dioxide then evaporates and is recycled and used again. The process takes half the time and uses less energy at a lower cost.
With the tech brand already partnered with leaders like Nike and IKEA, the process has been proven to be scalable and therefore could be adopted worldwide to significantly reduce the use of harsh chemicals in the textile industry.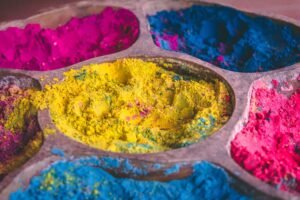 Fuergy
New to the scene, the Slovak startup plans to turn household renewable energy-sharing into a reality. Using their AI platform, home users who generate surplus solar or wind power can sell it directly to other community members, instead of feeding it back into the grid. This way, consumers bypass high processing fees and buyers can purchase shared energy at cheaper rates. The distributed energy model significantly lowers energy costs by up to 50%.
Parallel to the Airbnb model, the sharing energy economy is a new concept, something that once renewables are no longer a threat to the power grid suppliers will be more open to adopting.
"In combination with weather forecasting and analysing consumer habits, the system is able to adjust heating settings—so no energy is wasted for heating an empty house at the beginning of a sunny day", says Branislav Safarik, COO at Fuergy.
The next generation of ride-sharing has gained momentum in Canada. Not only do Facedrive offer customers the choice of riding an EV, hybrid, or a conventional car, but they also plant a tree with every ride. In the last 4 months, 3,500 trees have been planted.
Despite being a green alternative in the fossil-fuel driven ride-sharing sector, the competition is aggressive, with Uber and Lyft also starting to invest in EV ride-share options.
The global pandemic pushed Facedrive to branch out beyond their ride-sharing origin, adding verticals of food delivery, HealthTech services and an e-commerce platform, all with the same sustainable mandate.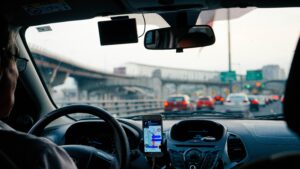 Investing in a sustainable strategy is not only ethical but profitable too, and with shifting government policies and rising pressure from consumers, it's a sensible step to take for tech brands around the world.
We work collaboratively with businesses that are committed to contributing towards a greener future. Whether that is scaling your GreenTech team or looking for advice on how to do so, get in touch to speak with our specialist consultants.