AI And Climate Change
It is not surprising that there is still much to be done to address the looming climate crisis. The world's greenhouse gas emissions currently stand at 80% over the average rate, despite emitting 17% less CO2 than in 2019. If this trend continues, the economic impact will be equivalent to experiencing a Covid-like pandemic every ten years.
Fortunately, AI is quickly becoming a favorable means to prevent such catastrophes from happening by lowering emissions, increasing energy efficiency, and boosting the use of renewable energy sources. 87% of CEOs in the public and commercial sectors with influence over climate and AI say it is a crucial weapon in the battle against global warming.
With the decarbonization race in full swing, a spur of innovation has led to many discoveries of how AI can contribute to climate change; from transforming industries like transportation and agriculture, to playing a critical role in identifying climate change risk factors and increasing the predictability of extreme weather events.
"To effectively address the underlying drivers and risks of our excessive reliance on fossil fuels, we need to embrace a mosaic of innovative solutions. AI sits at the center of that mosaic and is already contributing to massively increased transparency, faster gains in efficient power generation and storage, and a renewed confidence in large-scale investments," states James Hodson, CEO of AI for Good Foundation.
With many innovators bringing their breakthrough AI technology to fruition, there is a multitude of startups to feature in this article. As hard as it was, we have selected our top five startups based on company growth, funding and differentiation amongst an onslaught of competitors.
The AI Innovators Fighting The Climate Change War
Persefoni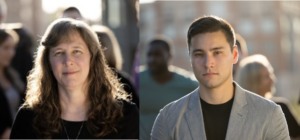 One of the industry's fastest-growing spaces within the decarbonization sector has earned a sterling reputation in the fields of carbon management and carbon accounting. With the help of its SaaS platform, businesses and institutional investors can measure, analyze, plan, forecast, and report on their Scope 1, 2, and 3 emissions, managing their carbon transactions and inventory with the same level of care as their financial operations.
Most recently, the startup announced its newest entity, Persefoni Singapore Pte. Ltd, marking a decisive step towards establishing itself as a market leader in the Asia Pacific. "Singapore has established itself as the region's climate hub and has committed policies and resources to make meaningful progress towards fighting climate change. We're extremely excited to expand Persefoni's global presence here and build a strong foothold for the Asia Pacific.' said Kentaro Kawamori, CEO and Co-Founder of Persefoni.
Location: Arizona
Funding: Series B, $114.2M
Age: 2020
Pachama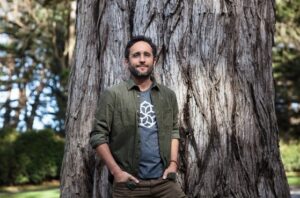 Another promising startup climbing through the ranks is Pachama, which uses AI and remote sensing to track the amount of carbon sequestered and stored by forests to help protect and restore nature. It applies computer vision to aerial imagery and other sensor data to automatically assess the amount of carbon stored in forest trees and to continuously check the reliability of carbon offset projects on its platform.
"As climate change becomes a central topic on the agenda of corporations and governments, it's absolutely necessary that we improve the state of carbon offsets markets, ensuring integrity, transparency and accountability," said Pachama CEO Diego Saez Gil. "If we get it right we could help finance the restoration of tens of millions of hectares of forests, removing gigatonnes of CO2 from the atmosphere."
Location: San Francisco
Funding: Series B, $79.3M
Age: 2018
Farmwise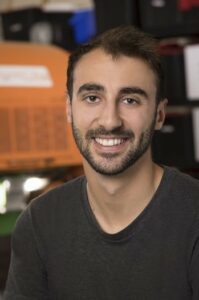 One of the biggest opportunities for AI that exists is being able to make agriculture more energy-efficient through precision agriculture. Farmwise is one of the forerunners in this field, using physical robots on farms to perform AI-guided precision farming. With a longer-term goal of using its robots to enable precision agriculture across a wide range of farming chores, FarmWise's initial concentration is on weeding.
As of June 2022, Farmwise's robots have amassed 450 million scans of crops for their database, totaling 15,000 commercial hours on vegetable fields. "We started FarmWise with the conviction that farmers should be supplied with cost-effective, sustainable solutions to feed a growing world, and artificial intelligence is the ideal technology to make this a reality," Co-founder and CEO, Sebastien Boyer commented. "With rising costs in the agricultural industry, we're continuing to expand our technology to work with many more farmers."
Location: San Francisco
Funding: Series B, $65.2M
Age: 2016
Gro Intelligence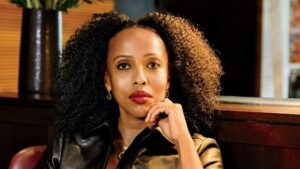 Combining agricultural and climate data with AI and machine learning, Gro Intelligence develops models that foretell the future of global food security. Founder and CEO, Sara Menker, identified an opportunity to address challenges with food access and supply chains while working at Morgan Stanley in the 2000s. "As a trader, I saw the power of data transforming the energy market, and I realized that the solution [to food insecurity] would be around data".
Today, the startup uses AI to create models that predict everything from the effect of natural and human-caused disasters on the food supply to how weather events affect the price of goods by combining more than 650 trillion data points, including agricultural and economic statistics and satellite imagery. Such insights are currently used to forecast supply chain challenges and shortages for paying clients like grocery chains, insurance firms, researchers, and organizations concerned with food security and the environment.
Location: New York
Funding: Series B, $85M
Age: 2015
ClimateAI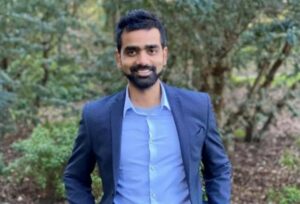 A climate resilience platform and pioneer in applying artificial intelligence to mitigate the impact of climate change, ClimateAI provides long-term insights into weather and climate impact. It combines a blend of proprietary machine learning-based forecasts and more conventional climate physics along with enormous volumes of weather and agronomic data from both public and private sources.
With a goal to "climate-proof" a half-billion acres worldwide by 2024, they started by implementing their platform in food supply chains with some of the biggest food and agriculture companies. They did this by providing farmers, businesses, and governments with AI-driven climate adaptation insights and decision recommendations. "So far the platform has been deployed with many companies in food and agriculture, including UPL, Nuveen, Wonderful, and Oceanspray. Fifteen companies in food and agriculture alone use the tool across 42 crops in 16 countries — indirectly impacting over 15 million farmers and agricultural workers," said Himanshu Gupta, CEO and Co-Founder.
Location: San Francisco
Funding: Series A, $16.2M
Age: 2017
Takeaway
There are countless applications for AI, but maybe none is more crucial to humanity than decarbonizing the environment and halting climate change. The potential for societal and commercial value creation is essentially unbounded. The featured startups are merely a small group of innovators all with one common goal: to address the global climate catastrophe.
Here at Storm4, we partner with AI-ClimateTechs to support their growth plans to ensure their missions are one step closer to being achieved. If this is something you need assistance with, don't hesitate to get in touch!