What Is A Green App Developer?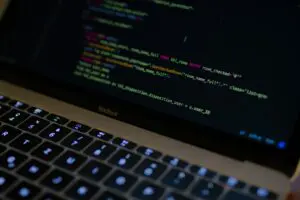 The tech space might not be your first thought when it comes to sustainability. The more traditional practices when it comes to developing and running applications pose damage to the environment, however, there is a new approach slowly revolutionizing the space: green app development!
In the age of smartphones and computer technology, there is an app for almost everything. As the climate crisis becomes a prominent talking point, it's not surprising that application developers have managed to combine society's love of smartphones with the growingly popular green lifestyle movement.
A Green App Developer aims at transforming software development from a climate problem into a climate solution. It's not enough to just develop an application that incentivizes green actions alone. The app itself needs to run sustainably. This means app developers also need to piece together the entire software development lifecycle adhering to the eight principles of green software development, from sourcing materials and powering data centres, to obsoleting the tools and equipment.
Green App Examples
There are many examples of green apps that have grown from an idea to a billion-dollar empire. One of the biggest successes is ride-sharing apps, such as Uber, Bolt and Lyft. These apps help travellers reduce their carbon footprint by using one vehicle rather than their own, as well as the option to carpool with other people. Other examples are as follows:
Too Good To Go | Copenhagen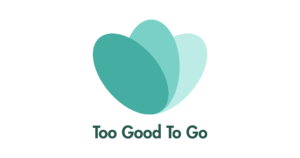 On a mission to ensure food doesn't get wasted, Too Good To Go was born. Every day, fresh food goes to waste at cafes, restaurants, hotels, shops and manufacturers simply because it didn't sell quickly enough. The Too Good To Go app lets customers buy and collect Magic Bags of unwanted food at a fraction of the price directly from businesses.
To date, the green app has a community of 9.7 million consumers finding and saving food, 22,213 businesses have cut down on food waste and 14 million magic bags have been rescued, and counting!
Its revolutionary work doesn't stop at the food industry. The app is collaborating with schools, businesses and public affairs to transform the food system, and change how people around the world view food waste.
Jamie Crummie, Co-Founder: "Our core mission is to inspire and empower everyone to fight food waste and we are building the Movement against food waste to push for wider impact at five levels: Marketplace (our app), Households, Businesses, Schools and Public Affairs. For us it's all about raising awareness and providing a tool for everyone to fight food waste together, which is where our app comes in – it's the world's leading marketplace for surplus food."
Ecosia | Berlin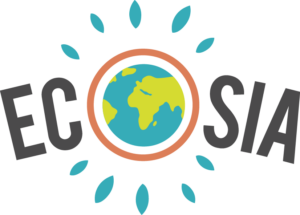 Founded in 2009, Ecosia is a not-for-profit search engine that uses advertising revenue gained from searches to plant trees. Compared to the likes of Google and DuckDuckGo, it has a stand-out mission. Its objective is to plant as many trees as possible to absorb as much CO2 to lessen the effects of climate change.
With the help of its 20 million members, 154 million trees have currently been planted in 35+ different countries alongside 70+ ongoing projects.
How it works is simple; by installing the free browser extension, any search a user makes will generate income for Ecosia, which is used to plant trees. To gain the trust of its users, the app is open about its finances, sharing monthly financial reports and receipts for tree planting.
Christian Kroll, Founder: "We need to rethink how we approach success. For instance, we should do away with the celebration around net worth, like a billionaire or millionaire. To me, you should only become a billionaire when you've removed a billion tonnes of carbon from the atmosphere. That should be the new status model."
EVgo | California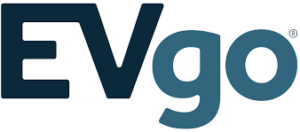 A charging network that's steadily growing in the US, EVgo's mobile application has received accolades for its sleek aesthetic, practical features and improved functionality. Customers can charge with EVgo and roaming partners in three easy steps: plug in, tap to start, and charge up.
The new application offers more customization options as well as improved search capabilities that let users search by business or location name, charger name, points of interest, and more. They can also check vital charging site information like parking costs, power levels, and pricing. Users of the EVgo app now can get turn-by-turn directions to open EV chargers nearby in addition to the level of charge availability per charger on a newly designed map.
Another interesting aspect of EVgo's application is its Reservations feature, allowing members to reserve a charger up to 20 minutes in advance of their destination to ensure a charger is available.
Cathy Zoi, CEO: "We've updated the EVgo app to accommodate the EV-enabled lifestyle of our current customers and the millions more who will be driving EVs over the next few years. Drivers can customize the app to serve their unique charging needs, whether it's through learning more about EVs and EV charging, searching for high-powered 350 kWh stations or reserving a charger ahead of time, our new app serves as an EV driver's concierge for charging experiences."
The Changing Landscape of App Development
A sustainable approach to developing software means that there is a need for change when it comes to code, architecture and choices that will reduce the carbon emissions consumed by applications. Green apps, according to a Microsoft blog post, are cheaper to run, more performant, more resilient and more optimized. After all, developing software in such a manner will have a positive impact on our planet.
Because the movement is still in its infancy, there is still a lot to be done. However, the combined rollout of Sustainable Software Engineering and an increase in Green App Development will be highly beneficial in the long run. It will contribute to reaching net zero targets, as well as making businesses more profitable – according to a study from 2017, 87% of consumers say they'd buy a product with a social and environmental benefit.
Takeaway
In today's world, technology is becoming the driving force behind everything we do, see and experience. Due to the rising demand for products to be sustainable and green, the desire for green app development is revolutionizing every corner of consumers' lives and championing a sustainable tomorrow.
With the growth of the green software movement, inevitably demand for highly skilled app developers has rocketed. As specialist GreenTech recruiters, we can assist in sourcing the right talent for your business. Don't hesitate to get in touch in case you're looking for a growth partner in your journey to accelerating a greener tomorrow!