Last week, Techboard published its 2022 Australian Startup Funding Review, an in-depth report of all the startup funding from last year. We took a closer look at GreenTech funding from 2022 and made our predictions for the year ahead.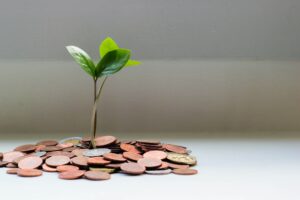 Key takeaways
1. Overall startup funding in Australia was down 21% from 2021.
According to Techboard's data, all startup funding dropped 21% from 2021 as the sector entered a rapid shift from 2021's growth at the all-cost attitude to prioritizing profitably, ending the year on a somewhat negative note.
2. Private investments in Australian GreenTech startups added up to $448 million AUD.
Private investment for CleanTech's amounted to $281 million AUD and $167 million AUD for AgriTech. For context, FinTech garnered the most private investment with $1.2 billion AUD.
3. $210 million AUD from grants and awards
Last year, a total of $7.035 billion AUD was raised for startup funding, of which $210 million AUD came from grants and awards. This is of particular interest since GreenTechs and GreenTech hubs thrive where incentives exist (link to other article).
4. The United States and Singapore lead foreign investment in GreenTechs
There were 27 foreign investments in CleanTech startups, of which 10 were from the United States, six from Singapore, and two from the United Kingdom. For AgriTech, there were 15 of which eight were from the U.S. and two were from Singapore.
5. GreenTechs in stage funding highlights
Now that we have reviewed 2022, here are our predictions for 2023
1. The GreenTech sector will show remarkable resilience and will continue to receive significant investment even during this economic downturn.
While the recession will have a significant impact on capital raising, Australian Greentech will continue to grow. Investors have a dual motivation when backing GreenTech startups: they are seeking both financial returns and to make a positive environmental and social impact. It is also important to remember that there is a new generation of younger investors who prioritize sustainability in their investment decisions.
In addition, governments worldwide continue to invest in sustainable initiatives and set up policies to drive climate change, this will provide a solid foundation for capital raising and will be seen as a source of stability during a time of economic volatility.
2. Clean energy will gain more momentum in 2023.
Australia has set ambitious targets for renewable energy generation and to reach its net-zero emissions goal by 2050. In November 2022, the Albanese Government established the Powering Australia Technology Fund, investing $500 million AUD, to help businesses and innovative technology reduce emissions. The private sector will follow suit and we will soon see the results of this move.
3. The Sustainable Agriculture sector will continue to grow in 2023.
With two of the GreenTech startups having raised the most capital last year being AgriTechs, we expect the AgriTech sector to continue to grow and attract funding this year. Approximately half of Australia's land is used for agriculture and the Land Down Under excels at developing, funding, and scaling businesses in traditional sectors of the economy. From vertical farming to regenerative agriculture, there will be many opportunities for investment in this area.
4. We will start seeing more investment in IoT startups within the GreenTech space.
IoT investments will continue to grow in Australia driven by the development of smart cities that have sustainability at their centre. IoTs will also play a significant role in Agriculture with precision farming and livestock management systems, and in energy management. As AgriTech and Clean Energy grow, so will IoTs.
5. We will see breakthroughs and innovation.
The recession has of course had a significant impact on capital raising already, and the effects will continue to be felt in 2023. As investors become more risk-averse and less comfortable parting with cash, start-ups that are in their early funding stages will suffer the most.
However, this economic downturn will likely drive innovation as start-ups will look elsewhere to raise the funds they need, they will find more efficient ways to operate, and create breakthrough projects to help them through these challenging times. We will likely see a surge of new tech and solutions that will push the sector forward.
While the recession will continue to affect the overall tech sector, investors and businesses alike should be on the lookout to take advantage of the many opportunities that will emerge as the economy slowly recovers.
How Storm4 Can Help
Whatever may come in 2023, Storm4 is here to support Australian GreenTechs. We pride ourselves in partnering with disruptive startups that are on a mission to accelerate the transition to a greener future. We help businesses achieve their growth plans by connecting the best GreenTech talent across APAC, Europe, and North America.
Get in touch to learn more and follow our LinkedIn for regular insights on everything GreenTech.