This article appears in our Sustainable Edit newsletter, our monthly recap of the latest news, startups and stories in GreenTech — subscribe here.
Energy Storage's Role In In A Clean Future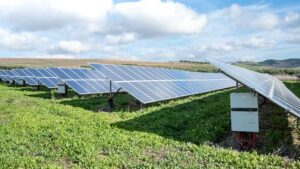 The market for energy storage is seeing a boom. Innovative storage business models that were virtually unthinkable a few years ago are now being sparked by a variety of variables, including flexibility and prices that are falling as well as advancements in digital technologies like artificial intelligence and predictive analytics.
The latest research by BloombergNEF predicts energy storage installations from across the globe will reach 411 gigawatts by the end of 2030. That is a 15-fold increase in storage from 2021. More new energy storage capacity will be created globally between 2022 and 2030 than Japan's entire 2020 power generation capacity!
Similar to how refrigerators allow food to be kept for days or weeks rather than having to be eaten right away or wasted, energy storage enables people and communities to access electricity when they most need it, making the grid more adaptable and dependable. Our ability to be flexible with our electricity demand will help maximise the use of renewables, from how we heat and cool our homes to how we charge our electric vehicles. Historically, supply has been adjusted to meet changes in demand, from daily patterns of human activity to extreme weather events.
Many start-ups from around the world are developing trail-blazing energy storage technology to redefine the electricity market to be sustainable and fruitful. Notably, the US remains one of the largest energy storage markets and therefore holds the spotlight in this article.
Who is leading the charge? Read below to find out.
The Top Five Energy Storage Startups In The US
ESS Inc.

ESS is becoming the driving force behind a transition to a sustainable energy future as they work to commercialise the cleanest, most affordable long-duration energy storage systems. Their technology provides clean, renewable energy whenever and wherever it is needed to power individuals, communities, and commercial enterprises. Long-duration energy storage is crucial to supplying the dependability and resilience we need when the sun is not shining and the wind is not blowing as more renewable energy is supplied to the grid.
Location: Oregon
Funding: $295M
Founders: Craig Evans, Julia Song
Enevate

Enevate, one of the early innovators, has played a crucial role in the development of the ecosystem for electric vehicles by striving to develop and license Li-ion battery technologies for EV battery chemistries. Their dedication and expertise have resulted in more than 400 patents globally, and more than 20 of the world's leading battery and auto manufacturers have tested their technology.
Location: California
Funding: $192.6M
Founder: Benjamin Park
Fluence

Siemens and AES, two energy storage industry leaders, joined together to create Fluence, a new business devoted to advancing contemporary electrical infrastructure. To aid in the modernization of our energy networks, Fluence has introduced to the market tried-and-true energy storage goods, services, and digital applications for renewables and storage. They have currently established 205 energy storage projects in 44 markets.
Location: Virginia
Funding: $125M
CEO: Julian Nebreda
24M Technologies

24M is enabling affordable batteries as part of its objective to accelerate the development of the future with an improved platform and battery manufacturing process. Its innovative manufacturing platform creates a new class of low-cost, high-energy density, exceptionally safe, and dependable lithium-ion cells that quicken the transition to a better energy future. The leadership team of this company has approximately 100 years of combined expertise in the sector.
Location: Massachusetts
Funding: $94.6M
Founders: Throop Wilder, Dr Yet-Ming Chiang
Peak Power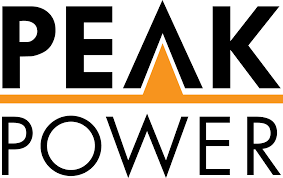 Peak Power, a leader in the energy transition, is working to construct the net zero future of tomorrow and disrupt the energy industry. Peak Power has been able to carve out a niche by focusing on software solutions that estimate grid needs and optimise the operation of energy storage systems. This has allowed building owners and developers to earn more money back from their investments.
Location: Toronto
Funding: $30M
Founders: Derek Lim Soo, Matthew Sachs, Benson Hu, Imran Noorami
How Storm4 Can Help
Being the leading recruitment arm for energy storage startups across North America, Europe and APAC, we are the trusted partners to help supercharge your energy storage company with the brightest talent. We have connected many senior executives with pioneering energy storage businesses and you could be next! Get in touch to speak with our consultants about your next hire or hires today.