Venture Capitalist Investors Are On The Hunt For GreenTech Disrupters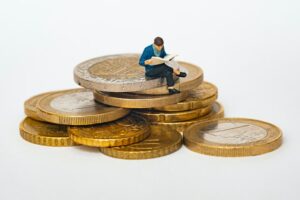 Having a great business idea is only just the beginning. For your GreenTech start-up to truly make an impact towards accelerating a sustainable future, you need capital. And that lies in the hands of venture capital investors. These investors typically invest in early-stage start-ups with a disruptive business offering and potential for enormous growth. Seeking investment allows founders to grow their manufacturing or sales operations, enhance their product offering and expand their business to reach new heights. Such capital injection and business expertise have landed the likes of Google and Facebook global success!
Fortunately for you, there isn't a better time for a GreenTech founder to seek out capital. 2020 witnessed $16.4 billion dollars of venture capital being invested into clean technology worldwide, compared to just $5.2 billion 4 years prior. In the last half of 2020 and the first half of 2021, North America held 65% of shares in VC investments in climate technology, and Europe held 21%.
However, although the investment climate of today may be in your favor, it doesn't mean it is a quick and easy process. Raising capital can take up to six months to secure and even longer to be notified of a rejection. With that being said, we have put together our top tips for successfully finding and raising venture capital.
How To Pique The Interest Of Venture Capital Investors
If you're having trouble securing meetings with potential investors or convincing VCs that your GreenTech is the next climate disruptor, we've got you covered! The below tips will help you entice those all-important investors and make your start-up a more appealing investment.
Find a VC that aligns with your values
Whilst many believe the formula for investment success is to contact as many investors as possible, we believe a more targeted approach will boost your chances. By doing your homework and deep-diving into the mission of the many funds on the scene, those who are specialists in your market will more likely align with your values and needs and be willing to invest smartly.
In the last 12 months, the number of active investors in CleanTech doubled from 900 in the first half of 2020 to more than 1,600 in the first half of 2021. Many of these funds, like Energy Impact Partners, Breakthrough Energy Ventures and Powerhouse Ventures to name a few, have been set up specifically to add capital and expertise and advance the world towards a zero-carbon economy.
Bonus! Look out for investors that can not only provide you with that all-important cheque, but can also add something tangible to the business beyond money. An investor who can grow your business to be more resilient, whether that's in the form of advice, industry connections or knowledge, will be of more value than any investor just injecting cash.
Show customer success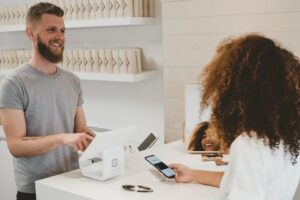 We understand the frustration in getting your feet off the ground; you need money to get customers, but you need customers to get money. However, we believe approaching an investor with acquired users or customers will create immense value for your start-up.
Numbers are only part of the narrative when it comes to investment. Investors run a thorough diligence process when evaluating an investment, and that includes interviews with customers about product quality and service. A conversation with a customer brings a unique perspective about the proposed start-up that simply cannot be gained through a meeting with founders or by reading company materials. They specifically look for the value the product or service in question brings to customers, the decision-buying process, the user experience and what differentiates them from competitors.
Make a plan to get your first customer that doesn't depend on huge outside investment and have these customers ready to offer interviews to potential investors when the time arrives.
Create a winning pitch deck with an ROI
Once you have an idea of who you want to pitch to, it's time to create a pitch-perfect deck. Whilst some see it as a sales pitch, we advise to think of it more like a communication plan, with a well-crafted, clear idea of the pain point the company hopes to solve, how they plan to solve it, who the main competitors are and its go-to-market strategy. Ultimately, a VCs investment is a means to an end – highlighting what they will personally gain from investing in your GreenTech provides a reward for their investment and therefore imperative to integrate into the deck.
Pitch decks that investors most attune with are concise and full of visuals, rather than an unending list of bullet points. For example, the software-based smart grid system, Ohmconnect, has raised $8.5 million using a 15-page pitch deck, which includes lots of data and visuals to connect with its audience.
Top tip! When creating your pitch deck, ensure a story is being told throughout the presentation. Stories help the listeners place themselves in your target audience's shoes, and give a visual aid for investors to engage with.
It is also important to prepare due diligence materials that will be requested. Most often, this includes financial documents, which reveal how money is managed, milestone goals and growth plans. Some founders often work with an accounting expert to help get books in order.
Consider co-founders
One of the biggest pulls for any investor is not only a great product offering but a talented team, more specifically, a strong founding team. Choosing the right people for your leadership bench can be a sensitive process, as the wrong partners can cause more damage than good, especially for start-ups on the verge of growth.
Not only is going alone a rarity for investors to inject their cash, but it can cause other hurdles along the way. Having co-founders makes the start-up trajectory infinitely easier, experiencing the ups and downs of the journey, strengthening the credibility of the business and establishing company values and ethos.
Join a start-up accelerator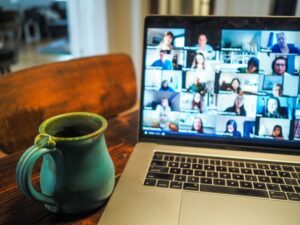 For first-time entrepreneurs with no direct Venture Capitalist connections, joining a reputable start-up accelerator could be a great first step. From mentorship opportunities to ironing out the knots in your start-up process, these accelerators are designed specifically for early-stage, established, startups seeking funding, mentoring and network opportunities. By no means will it guarantee investment, but it will make your start-up an appealing prospect.
If an accelerator isn't the right move for you, do not fret. There are plenty of other options to explore when it comes to scaling your start-up. From angel investment, bootstrapping your start-up, to business loans and grants, and start-up and fundraising consultancies.
Considered one of the hardest and most frustrating parts of the start-up lifecycle, it is also without a doubt, one of the most rewarding. By persisting, following the above tips and finding the right venture capitalist fit for you and your start-up's needs, that injection of capital will take it from bootstrapped to international!
If your GreenTech has just raised its first, second or third round of funding, or is just about to, and scaling is on your spending list, get in touch! Our specialist Consultants work solely in the GreenTech market, finding top, senior talent to propel trail-blazing GreenTech innovations further and meet its mission of a sustainable future.