What is GreenTech?
Green technology, more commonly known as GreenTech, describes the use of technology intending to reduce the human impact on the planet. It bounds together vast amounts of scientific research that heavily explores the topics of atmospheric and material science, agriculture, hydrology, and energy, all to combat climate change. The market expands at a rapid speed, being valued globally at $10.32 billion in 2020, and projected to reach $74.64 billion by 2030.

GreenTech market in Europe
GreenTech in Europe continues to progress as fast as it does on a global scale. With the European Union bringing more investments into innovations and innovators as well as different new and upcoming regulations related to it, GreenTech becomes more integrated into the daily lives of Europeans day by day. For example, the approved 2020 European Green Deal is a set of policy initiatives prepared by the European Commission aiming at making the European Union climate neutral by 2050. This legislation, on top of the pre-existing policies included in it, will also aim at bringing more policies related to innovation, circular economy, biodiversity, farming and building renovation.
Not only does Europe see a big surge in terms of new start-ups, scale-ups and big companies, but the ones that have already been existing on the market are going through their own green change. Companies such as BP, generally known for their traditional sourcing of energy through oil are currently doing their own exploration of renewable, clean energy. Major industrial and chemical companies such as Siemens and Ineos are looking into green hydrogen, something that will further help the decarbonization of energy in the future.
GreenTech market in the Netherlands and Current Trends
In the Netherlands, there are a few key trends going on right now. As touched upon before, the ESG (environmental & social governance) is on the rise, due to the increase of policies and regulations initiated by the European Commission.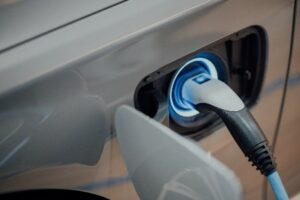 Secondly, we have solar and wind energy; the Netherlands is home to one of the largest offshore wind farms as well as the largest floating solar energy park in Europe. On top of that, the Dutch are committed to providing 50% of the energy through renewable sources by 2025.
Also, EVs and future mobility are a big topic in the Netherlands. While making their energy cleaner and more sustainable, the Dutch look into ways that will help with emission-free transportation across the country. They do that by introducing electric buses and starting to integrate electric trains and other innovative possibilities.
Lastly, the Netherlands is highly concerned with the impact of farming and agriculture on the climate, and they're looking into technology to help combat the phosphate, nitrogen, and ammonia emissions and ensure sustainable food production.
The GreenTech market in the Netherlands is booming, and speaking with Green Technology Consultants, here are a couple of different startups to look out for in 2022.
7 GreenTech Startups to keep an eye on in 2022
EVBOX
Based in Amsterdam, EVBOX is one of the top startups on the EV side of GreenTech. Founded in 2010, the company located a gap in the market and started to innovate to come up with their product: smart and scalable charging infrastructure as well as charging management software for electric vehicles.
With a total funding of $15.1K, the company has provided over 150,000 charging points in more than 70 countries and became the sole provider of charging infrastructure in cities such as Amsterdam, Rotterdam and Monaco. In September 2021, EVBOX announced their partnership with Bridgestone EMIA and TSG to enhance the charging infrastructure in Europe even further.
BRINGLY
Set up in Amsterdam, Bringly aimed at innovating shipping by bringing their sustainable goals to the table. They decided to explore the first-to-last mile sector by offering a delivery service that utilizes bicycles and EVs to do it quickly, locally, and completely CO2-neutral.
The company is on the rise right now by expanding its services to Germany. Notably, Bringly received investment from Ponooc, who previously invested in Swapfiets – the world's first bike subscription service. Additionally, in 2021 Bringly partnered with Dille & Kamille, a Dutch chain of stores specializing in homeware, kitchenware and gifts and took care of the delivery of their products to customers' homes.
BLACK BEAR
Black Bear, a company based in Nederweert are all about that circular economy model. They upcycle old tires into high quality, easy to use, sustainable and safe Carbon Black products. Their goal is to upcycle all waste tires and reduce oil use as well as Co2 emission reduction.
This Dutch startup is hitting achievements, not only by getting the total funding of $27.6M so far, but also by landing a fund from the Eco-innovation Initiative of the European Union. They are currently looking into expanding their services in other European locations.
RENOON
Renoon came into the market with a goal to revolutionize the digital sustainable fashion space. Based in Amsterdam, the company decided to disrupt the market and bring the green transition to retail, by developing an app that connects shoppers with eco-conscious brands, that offer pre-worn, re-worked or rented clothing.
Renoon addresses the issue óf easily accessible sustainable fashion, as they aggregate products directly from other websites through the app, and allow the future shoppers to filter what they search for in many ways.
The app received the title of Innovation of the Year by Copenhagen Fashion Summit, and the co-founder and CEO Iris Skrami found themselves on the 2021 list of Forbes 30 under 30 in Italy. Renoon was also backed up by VC firm Global 500, landing around $1M in investment.
CIRCULARISE
Circularise is all about that shift to a circular economy. Set up in the Hague, Circularise came up with a supply chain software platform, and its goal is to link supply chains from sourcing to production and recycling. Circularise launched its project to deal with the tracking and traceability of critical materials such as plastic.
As said by Jordi de Vos regarding Circularise's mission: "As corporations and governments work toward a sustainable future, the climate supply chain traceability software that leverages data and blockchain to measure environmental impact can help increase the secondary resource efficiency and accelerate the transition to a circular economy."
The company has had many notable successes, from raising €1.5M in funding to partnering with huge corporations such as Porsche, Inditex and Ryanair, all with the goal to facilitate the transition to a circular economy.
HELLO ENERGY

Founded in 2016 and based in Rotterdam, Hello Energy wants to disrupt the real estate market with their vision of energy-positive buildings and sustainable innovation. Hello Energy provides a SaaS solution with a data platform that allows real estate owners to create energy-positive buildings.
The founder Kees Van Alphen and his team found a gap in the market when it came to clients being able to communicate their energy policies. Kees Van Alphen said:
"They say that there seems to be a lot of knowledge about energy and sustainability. But they also question how it is possible to transfer these insights and the knowledge to their clients, employees, or other stakeholders."
After raising over $1M in funding, Hello Energy wants to expand in the next six months, and recently they were chosen to participate in the Techleap.nl Rise Program.
VIRICITI
Founded in 2012, ViriCiti aims at improving EV operations, by providing a cloud-based monitoring system. Based in Amsterdam, the company offers solutions from energy management to maintenance while providing insights tailored to the fleet's needs. Currently, ViriCiti operates in the United States and Europe, helping fleet operators working in public transit.
The company has many notable successes, such as raising over $7M in funds to being acquired by ChargePoint. The acquisition of ViriCiti  made ChargePoint a company with the largest charging network not only in the US but across the globe.
As said by Freek Dielissen, the CEO of ViriCiti : "Our mission over the last nine years has been to help fleet operators manage their electric operations. Today, zero-emission transportation is at a tipping point, and we are excited to join EV charging leader ChargePoint, integrate our complementary offerings and tap into the resources that will enable the electrification of fleets at a faster pace across North America and Europe."
These are just  seven companies chosen from a vast pool of startups currently blossoming in the Netherlands. With more ideas comes the need for building teams of people that know what they do. If that's the case for you, get in touch with us today! Our consultants specialize within the GreenTech space and they can help you with connecting the best talent to the positions you require.