An Outlook Of The Clean Energy Industry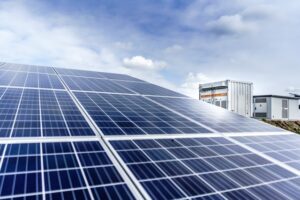 The Clean Energy industry remained remarkably resilient in 2021, with some ambitious Clean Energy trends. Amid supply chain issues, a global pandemic and increased pressure on governments and organisations to adhere to the growing climate crisis, the industry came out the other side showcasing a landmark year for renewable energy policy and development.
And 2022 shows no signs of slowing. Set to be another record year, the industry is poised to accelerate the transition from fossil fuels to renewable sources as concern for climate change grows, support for environmental, social, and governance (ESG) considerations develops and demand for cleaner energy sources across most industries steps up a gear. Alongside this, the many governments showing their commitment to a sustainable future are spurring renewable activity, such as Biden's vision to fully decarbonize the US.
With the value of the Clean Energy market expected to see tremendous growth to nearly $2 trillion by 2030, we take a look at some of the emerging and impactful Clean Energy trends over the next three quarters of the year. These trends are expected to set precedence in 2022 and open new avenues in the renewable energy growth story.
Five Clean Energy Trends To Anticipate In 2022
Green Hydrogen Energy Is On The Rise
Hydrogen is one of the most exciting potential sources of energy due to its abundance and ability to emit close to zero greenhouse gas emissions when burnt. Despite the positives, one hurdle overshadows. To convert hydrogen into a substance that can be used as a fuel, it requires the consumption of fossil fuels and the creation of carbon emissions.
Introduce green carbon. Created by combining electrolysis and water and generating electricity from renewable sources like wind or solar, the process is relatively carbon-free. And several major European energy companies are taking advantage, committing to building the first hydrogen pipeline from offshore wind plants in the North Sea. As such, we expect a ramping-up of innovation and projects to align with this development. Some examples are the world's first hydrogen-powered e-bike created by Dutch designers Studio MOM and the at-home electric vehicle charging solution using hydrogen fuel created by US startup ElektrikGreen.
Next-Generation Of Clean Energy Technologies Start To Take Centre Stage
Piquing interest from investors due to its ability to provide zero-carbon electricity, ease grid congestion and boost reliability, next-generation Clean Energy Technologies are on the rise. They have the potential to integrate renewables like wind and solar into the electric grid and fulfil climate goals of 100% clean energy generation, boosting their appeal. Such emerging technologies include green hydrogen as discussed above, advanced batteries and other forms of long-duration storage.
A major driving force behind this rising interest from investors is due to the decreasing costs of renewable energy. We know that as renewable energy infiltration of the grid increases, emerging technologies such as green hydrogen are simultaneously likely to grow. As such, we expect to see interest hit an all-time high in an array of evolving mechanical and battery storage technologies that support the grid and offer long-term storage solutions.
A Circular Economy Will Become Critical In The Growth Of The Clean Energy Sector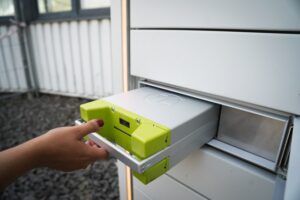 Also capturing attention in the coming year will be end-of-life (EoL) management strategies. Such circular strategies are integral to reducing waste, increasing resource scarcity and providing financial value and sustainability credentials as the demand for solar, wind and battery installations generates some of the highest levels of waste seen in the industry thus far.
At present, we have seen industry stakeholders, regulators, and policymakers begin to explore solutions to extend life and increase performance, recovery and reuse of products and materials. For example, building a battery ecosystem that is circular will require stronger involvement between businesses and policymakers. We also hope to see regulations for reusing and recycling batteries evolve from early development into concrete metrics.
Supply Chain Strategies Expected To Evolve
It's no secret that supply shortages of components, raw materials and labour as well as rising shipping costs have caused a significant dip in profits in the solar market. As a consequence, prices have increased year-on-year for the first time in seven years. To put an end to consequences being repeated, we believe renewable energy developers will likely look for substitute suppliers, reassess supply needs and develop alternatives to help alleviate pressures.
In the coming year, we also predict solar installers and developers to ramp up their compliance monitoring activity to align with the Solar Energy Industries Association's Solar Supply Chain Traceability Protocol. This is a set of guidelines intended to locate the origin of solar materials to rid of unethical labour practices in procurement processes. As the solar power industry aims to lead the energy resource competition, it will likely continue to explore new ways to create value, such as expanding the solar-plus-storage market.
On a tangent, we advise looking out for the introduction of advanced energy manufacturing tax credits in legislation to boost domestic production of solar and wind.
Artificial Intelligence Will Play An Essential Role In The Clean Energy Transition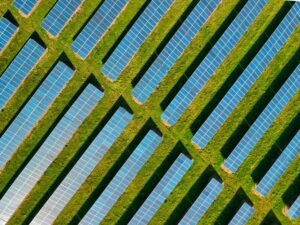 Clean Energy is another industry that has fallen victim to Artificial Intelligence (AI) having transformative effects. Its technology can be used to predict demand and oversee the distribution of resources, all of which ensure power is available at the time and place needed.
Its impact has led us to believe AI will play an essential role in the world's transition to clean energy. This comes as a result of power generation moving towards decentralized models, where power is generated by localized grids, for example, solar farms. Without the involvement of complex AI algorithms in this transition, there will be no foundational component to successfully complete the transition.
Over the next 8 months, we expect to see more start-ups putting AI to work in innovative ways, such as Likewatt, a German start-up that calculates power consumption and carbon dioxide emissions via its Optiwize service. This allows consumers to monitor the effects of their power consumption in real-time and make more educated decisions about their energy supplies.
The year ahead promises new growth plans for existing infrastructure as well as new avenues against a backdrop of supportive policies from governments focused on combatting climate change. Investment in wind, solar, battery, and EV supply chains; green hydrogen; long-duration energy storage; transmission; and other sectors key to renewable energy growth will likely soar.
But with any industry, hyper-investment comes with hyper-growth. As leaders in the Clean Energy Recruitment market, we know that only the start-ups with a successful team behind them will bring these Clean Energy trends to fruition to mark their contribution towards a sustainable future. For any hiring support or talent advice, do not hesitate to get in touch!