Go Green or Go Home
A warming planet and increased carbon footprint is an undeniable threat that human activity is the main cause of, according to a report by the Intergovernmental Panel on Climate Change. Whilst world leaders get some of the blame for climate change inaction, it is also up to individuals and businesses to do their part.
However, measuring carbon footprints might not be on top of everyone's to-do list, and understandably so. It might seem like way too complex a task to get involved in, but these 5 companies are here to change that. They provide an engaging, fun way for people and companies to track their environmental impact and become more sustainable:
Capture
Capture was founded in 2019 by Abdul Aziz and Josie Stoker. Initially funded and developed through the Antler programme in Singapore, where the cofounders met, it has grown to a small team of 5 people working remotely from all parts of the globe.
Their mission is simple: helping people and communities to become more sustainable. This mobile app tracks your carbon footprint by using your GPS information, detecting your mode of travel, and calculating the CO2 emissions in your journeys.
There is also a Capture for Teams feature: an in-app area where employees or community members can come together in efforts to reduce their carbon footprint. It includes an option to join commitments and set your team up for eco-friendly challenges.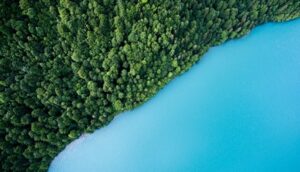 Logicladder
Founded in 2011 by Mayank Chauhan and Atindra Chandel, Logicladder is a data-led software startup dedicated to helping companies track their environmental impact. Headquartered in Gurugram, India, the startup was funded by ONGC and has now 50 members on the team.
Whilst working for global corporations such as Exxon and Anglo Eastern, the cofounders both realised how little was being done by big companies to reduce their environmental impact. They joined forces to develop Logicladder.
The platform serves as a sustainability management tool that tracks water, heating, lighting, greenhouse gases emissions and solid waste, and it does so by compiling the data from systems, as well as sensors and web services. Logicladder focuses on holding companies accountable, as it has a strong compliance management and reporting system.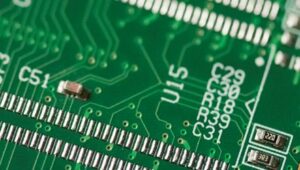 Treepoints
Treepoints is an online subscription service founded in 2020 by Anthony Collias and Jacob Wedderburn-Day. The startup is based in London and has a team of 5 people. It is the world's first app to give subscribers rewards for offsetting their carbon footprint.
The subscription can be made individually, or you can also create a Treepoints team for your company and have shared carbon reduction goals. The rewards take the form of Treepoints credit that you can then spend on eco-friendly brands such as Chillys, Lush and Patagonia.
The cofounders mission is to incentivise people to be more sustainable by rewarding them for reducing their carbon footprint, donating to climate projects and referring other people.
85% of their total revenue is sent to Gold Standard projects, and the startup is aiming to reach $1 billion to support carbon offsetting projects by 2030.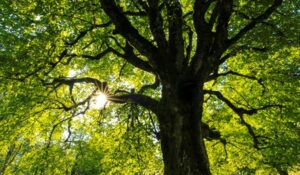 Rvolt.
Rvolt. is a Berlin-based startup with the mission of empowering people to reduce their carbon footprint through fun digital experiences. It was founded in 2018 by Quirin Blendl.
It works as a mobile app that engages users through games while measuring their carbon footprint and home energy consumption. The app also comes with special features, such as a renewable energy forecast, where you can see the times of the day when your energy consumption will produce the lowest carbon emissions.
The Rvolt. team has only three members but in 2019, it was nominated one of the top 100 most innovative startups worldwide.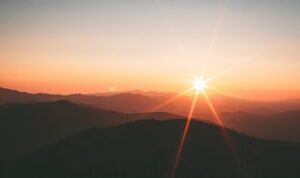 CarbonSpace
CarbonSpace is a monitoring platform that uses AI technology, satellite data and ground-based sensors to measure greenhouse gas emissions. Founded by Dr. Oleg Demidov, CarbonSpace is headquartered in Berlin, with a team of 4 and investments from Rockstart.
This remote service can be used by companies to monitor the carbon footprint of specific locations for supply chains, clients or partners. The GHG emissions data is shown on a map, and you can receive monthly updates and insights in your dashboard.
CarbonSpace has collaborated with research bodies, governments, certification bodies and state agencies, and it is also used to compare the carbon footprint of regions and countries.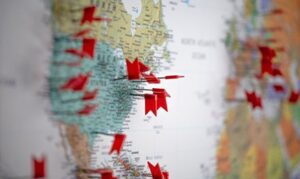 At Storm4 we are dedicated to working with the top GreenTech businesses worldwide, to connect them with the best talent to drive their mission. If you are looking to expand your team, or want advise on remuneration and employee retention, get in touch. Our team of GreenTech recruitment experts are best placed to help you build and grow your team, in order to create a more sustainable tomorrow.