A big shift in the work environment
Employees are the key to a company's growth and success, so it is important to keep them happy and thriving in order to ensure the best results. One of the things that provide a strong motivation for employees are employee benefits.
A "competitive salary" is no longer enough when it comes to hiring. Employee benefits are becoming an essential part of any job package now, but with each location, the benefits might differ. Post Covid-19 pandemic, we are entering a competitive job market where wellbeing, work perks, and general work/life balance initiatives can be key to attracting the best talent in the industry. At Storm4 have we prepared an overview of the employee benefits package in Europe, explaining what are the most common ones found on the market and how they might differ between countries.
As mentioned before each country differs in the package offered, the basics are usually laid down in individual countries law. It is no secret that European countries take the cake when it comes to providing their employees with different types of benefits. To see how the US compares, read our Employee Benefits Package in the United States, alongside a top-line comparison resource.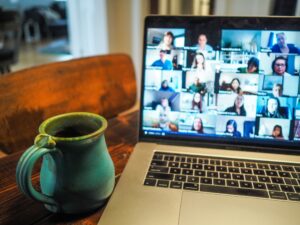 Paid Annual Leave  
Rest period is among one of the most important things when it comes to employee satisfaction and motivation. That's why for many, the number of days off they have throughout the year is an important factor when it comes to choosing a job. For the majority of the European countries, paid time off is mandated by law, yet there is a varying degree of how much time the employees get. For example, in Austria, the minimum legal paid time off is 22 days, while in Finland it's a minimum of 5 weeks.
These European Countries rank the highest when it comes to paid annual leave:
France – 25-37 days
Norway, Denmark, Finland and Sweden – 25
Austria and Portugal – 22
UK – 22
It's important to note that these days do not cover the additional public holidays. Although these numbers vary per country, the standard also varies per company. Many companies, to be more competitive, offer more annual paid leave, and there are even some that decided to adopt an unlimited holidays strategy. With the sudden shift into more remote/work from home opportunities dictated by the course of the pandemic, the increasing focus is put not on how many days the employees are in the office and how many days they're away, but on what and how things get done. Because of that, companies are willing to offer more days off or just scrape the limit altogether, to ensure the well-being of their employees.
Parental leave and Statutory Paid Sick Leave
Parental leave and Statutory Paid Sick Leave are other important factor when it comes to choosing a company. The first one is essential for new mothers and fathers who do wish to continue their growth at a company, as parental leave offers them time to adjust to the new life and spend time with their child in the most important developmental moments. Although the parental leave varies greatly per country, some companies are also offering more days off, as well as providing a more equal package where both parents can split their responsibilities with maternal and paternal leave. Certain countries, by law, offer additional benefits, such as childcare benefits related to healthcare and insurance.  Fun fact: Finland provides parents-to-be with a "baby box" that doubles as a baby bassinet that is packaged with newborn essentials – a great initiative from the Finnish government.
Countries in Europe that offer the most days when it comes to Parental Leave:
Estonia- 166 days
Slovak Republic- 164 days
Finland- 161 days
Hungary- 160 days
Czech Republic- 110 days
When it comes to Paid Sick Leave, not every country in Europe has laws defined for it. That means that many companies can create their own policies around it. Sick Leave is a substantial part of employee well-being as they can rest and recover from illness without having to worry about work repercussions.
Countries with the best paid sick leave policies:
Sweden – 80% for up to one year
Iceland – first 12 days – 100%; afterwards sick benefits up to 52 weeks
Slovenia – work-related illness – 100% of pay for unlimited time
Lithuania – sick pay leave can last up to one year and three months, with a minimum rate of 62% of the salary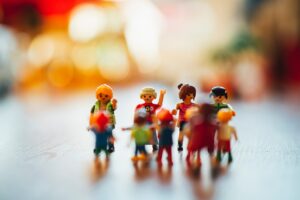 Pension and Insurance schemes
Good pension schemes and insurance benefits are among the top spot when it comes to the Employee Benefits package. It is difficult to compare pension schemes between countries as those are highly dependent on the economic and historical context, but a good retirement plan helps to ensure employees' sense of stability in their work.
 Across the globe, three European countries have been noted as the ones with the best pension plans:
Iceland
The Netherlands
Denmark
Additionally, when it comes to insurance benefits, these also vary. Many companies offer discounts on insurance plans or fully insure their own employees. In many countries, the citizens are entitled to public healthcare without additional costs.
 The quality of public healthcare varies from country to country, but here are the countries in Europe that excel in that department:
Austria
France
Germany
Italy
The Netherlands
Work from home/Remote Work
The aftermath of the Covid-19 pandemic solidified Work From Home and Remote Work as the new standards. The amount of work done from the home environment also proved the point that working remotely and ensuring everything runs smoothly is feasible. Work From Home is especially prominent in the tech-reliant industries because it helps the companies with freedom and flexibility to work on products from many places at the same time and improves efficiency. Because these tech-reliant industries are depending on the highest quality of candidates, it might be a challenge to find top workers in the same area. Remote work removes the limit from the talent pool and makes people with valuable skills more accessible to join the team. Also flexible working hours have proved to increase productivity and staff retention. It empowers employees by showcasing that the company trusts them with their work, regardless of when it's done and where from. This increases the employee wellbeing and helps with work/life balance. We have previously discussed the topic of remote work, so make sure to check it out if you want more in-depth information.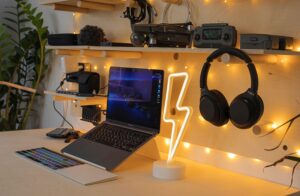 Company equipment and coverage of expenses
Following Work From Home, many companies offer company equipment that varies from laptops and phones to means of transportation. With the rise of remote work, to ensure the best quality of work done from different locations, many companies invested in providing their employees with adequate work equipment, dedicated for business purposes. Some companies offer their employees cars, bikes or scooters as means to get to the office, and when they don't, the majority will cover employees' travel expenses generated by the daily commute to work. Additionally, some companies offer coverage of meal expenses for their employees, as access to food is one of the primary needs of any human being (and a happy employee!).
Professional/Self Development
Professional and self-development are important factors when it comes to employee growth and career advancement. Training can improve employees' skills and valuable experience that will translate into their increased performance in the work environment. Personal development can help with increasing the confidence and well-being of the employees that in turn increase the motivation and morale in the work environment. Additionally, ensuring well organized professional development sessions can also later manifest with a strong employer reputation within competitors in the industry, as well as showcase highly trained professionals to clients that will help build strong relationships on a business level.
Bonuses
Although there is an ongoing debate if financial benefits are the way to go, as it might create a sense of envy among coworkers, many cite bonuses as an important part of the benefits package. Generally, companies offer bonuses related to sales, stock option plans as well as equity schemes to award employees who work hard on the success of the business. These can serve as a selling point to candidates who are strongly motivated by financial outcomes, and they're frequently encountered in Tech Start-Ups. We've done a piece around the topic of salary vs. equity, so make sure to check it out if you'd wish to know more.
Brief summary
Even though the Employee Benefits Package might vary to a degree between different European countries, there seems to be a reoccurring theme when it comes to what is included in said package. Generally: Paid Annual Leave, Parental leave, Statutory Paid Sick Leave, Pension/Insurance schemes, Work from home/Remote Work, Company equipment, coverage of expenses, Professional/Self Development and Bonuses are the most common benefits one can find in European business. Employee Benefits can have a bigger impact on a candidate's decision than the salary itself, so in order to stay competitive, companies must embrace them and use them as an advantage in the market.