A Booming EV Industry Breaking Records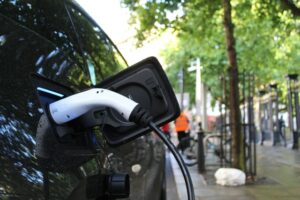 2022 promises to be the year electric vehicles (EVs) accelerate the world's drive towards a net zero future. After a record-high year of 6.6 million electric vehicles delivered in 2021, global sales of electric vehicles have continued to increase steadily in 2022. 2 million electric vehicles were sold in the first quarter of 2022, up 75% from the same period in 2021. Demand is so high, manufacturers are forcing consumers to put down deposits months in advance, with certain models selling out for the foreseeable future.
Despite these impressive statistics, electric vehicles still only make up a small portion of the market — roughly 9% of all new cars sold last year worldwide were electric, up from 2.5% in 2019, according to the International Energy Agency. However, due to its rapid expansion, 2022 could be the year when the battery-powered car rally becomes unstoppable, erasing any doubt that the internal combustion engine is stumbling toward desuetude.
The traditional automobile industry is also taking notice of the pace of electrification. The industry is on course to invest half a trillion dollars in the next five years to retrofit and build factories, train people, design software, improve dealerships and more, in what has been classed as the "largest industrial transition in the history of capitalism."
To keep up with the pace of change, we have compiled this year's leading EV industry trends which we hope will make a dent in the world's vision for a sustainable future. Take a read below!
The EV Industry Trends of 2022
Europe Continues To Lead EV Ownership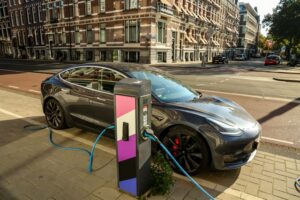 First of the EV industry trends this year is adoptability. 2020 marked the beginning of the European electric vehicle market. Experiencing unprecedented growth, more than 1.36 million new electric passenger cars were sold across the region, a 143% increase from 2019. Due to strong sales in 2020, Europe surpassed China as the world's largest EV market.
The EV growth in Europe has largely been fuelled by the need for manufacturers of new passenger cars and vans to comply with more rigorous EU CO2 requirements since January 2020. However, EV adoption varies across the European market, reflecting the impact of national and local policies as well as other factors like the availability of electric models and charging infrastructure in different markets.
Today, the numbers remain impressive. Plug-in electric vehicles account for one in four of all new car sales in Europe, with electrified vehicles accounting for 22% of all new passenger vehicles on Western European roads in the first quarter of 2022.
Charging Infrastructure 'Charges' Forward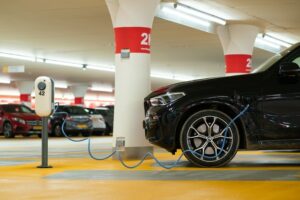 Currently, public charging infrastructure is scarce, despite being a necessity for the EV market to take ground. As the world turns towards electrifying vehicles that have long been fuelled by gas, companies also want to get in on the action. This makes up our second EV industry trend.
People are more likely to do business with companies they know and trust. And, given the uncertain nature of electric vehicles, consumers will be more confident in the change if the environment around them follows suit. We expect brands to seize the momentum surrounding electric vehicle charging and completely integrate EV charging into their present services. From shopping centres, restaurants and hotels, to energy companies and petrol stations, public chargers will crop up in more and more normalities of people's lives.
Range and fast chargers are also a pinnacle part of the EV charging story. Looking ahead to next year, experts predict that the sweetspot for many buyers will be 250 miles between charges.
Today's fastest chargers operate at 800 volts, delivering a charge of up to 350 kW. This is the EV equivalent of drinking from a fire hose! Though some come close, today's EVs can't accept that charge rate. We believe car markers should look at Hyundai's new Ioniq 5 electric SUV as an example. Its battery claims to charge from 10% to 80% capacity in just 18 minutes when plugged into a 350-kW fast charger, which is the same amount of time it takes to drink a cup of coffee. Buyers will begin to pay attention to these capabilities.
EV Platforms Will Gain Momentum
At the start of the EV revolution, many automakers offered one, stand-alone EV in their range. Now, makers are rapidly establishing EV platforms on which they can build a wide range of EVs. Platforms allow scalability through modular design, leading to cost effectiveness and speed to market. And as customers increasingly demand more options, scalable platforms are able to deliver.
Among the EV platforms currently on the market is General Motors's Ultium Platform, which plans to build a range of vehicles spanning its brands around proprietary flat-pack battery packs. These can easily be repurposed for smaller or larger vehicles while leveraging the same technology. The first of GM's Ultium products, the Hummer EV, recently hit the market and 2022 will reveal how effectively the firm has followed through on its vision. Similarly, Volkswagen has based its I.D. electric vehicle family on its own Modular Electric Drive Matrix (MEB) platform, which the company claims will underpin a number of vehicle classes.
As more and more car companies pledged during 2021 to be all-electric by the end of the decade, building a platform-based family of vehicles appears to be the emerging strategy to realize that goal. And for that reason, this has made it into our top six EV industry trends of the year.
Electric Trucks Are On The Horizon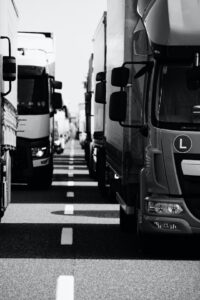 This year, truck purchasers' demand for electrified vehicles was finally met. Ford's F-150 Lightning truck has become the first manufacturer to begin mass market production with 20,000 reservations and deliveries expected to start this summer.
Rivian has also made its mark with its R1T truck, receiving 70,000 reservations. Last year, the company went public on the New York Stock Exchange and quickly became one of the highest valued automakers with a market cap of $100 billion.
Of course, other major players have got in on the action, such as the Cybertruck from Tesla and the Silverado EV from General Motors. The introduction of this new class of electric vehicles will open up a new and hugely significant market segment.
The Rollout of Vehicle to X, G, H and L
Vehicle to X (V2X) solutions has been discussed over the past ten years as a way for EVs to become mobile power sources. Since then, the conversation has continued to evolve and has therefore made it as our fifth EV industry trend. This began with discussions on how Vehicle to Grid may help EVs support the grid (V2G). The next popular notion was to use Vehicle to Home (V2H) features to power homes during shortages. Recently, a Vehicle to Load (V2L) setup has been discussed as a way for electric vehicles to be utilised as mobile power banks to charge anything!
Some notable examples are Ford's F-150 Lightning, which has a large enough battery to power a home for a week. Kia's EV6 and Hyundai Ioniq 5 both allow passengers to use a specific adapter on the charging connector to power tools and toys when out and about; a prime example of a Vehicle to Load (V2L) setup. Volkswagen has also announced that its ID-branded cars will be V2G capable this year.
These are all exciting use cases and provide a new level of control over how to power lives, both at home and beyond. It is looking like this year we will witness an increase in the number of vehicles that will allow individuals to perform such innovations in their own cars.
Everything Is Becoming Electrified!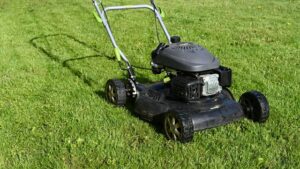 And finally, from lawn mowers and bikes, to delivery fleets and planes, electrification is happening all around us. Replacing small internal combustion engines with electric-powered ones is critical due to the nature of small engines running inefficient burning processes with few emission controls.
Rivian has already started delivering its first EDV700 vans to Amazon, while FedEx has begun using GM's Brightdrop EV600 vans. Electric buses are being added to transit agencies and school districts are considering replacing their diesel school bus fleets with electric ones. Norway's ferries are being electrified and small electric planes are being used for pilot training!
This is the EV decade!
The Takeaway
As these EV industry trends seep into every aspect of our daily lives this year, demand to turn the table and scale electric production will soar. As Electric Vehicle Recruiters, we are on a mission to support this growth and accelerate the transition to a sustainable future. If you are at this crossroads, get in touch with one of our specialist EV consultants today!