What Are COP Summits?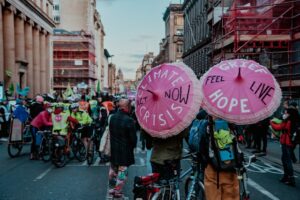 Since 1995, the UN Climate Change Conference has occurred every year at various locations around the world, providing a crucial forum for world leaders, lawmakers, academics, and a wide range of other people to discuss the climate stance from a global perspective. Those represented at this annual conference have signed the United Nations Framework Convention on Climate Change (UNFCC), an international environmental treaty that pledges signatories to act together to stabilize greenhouse gas emissions. At present, the 197 signatory parties involved represent every nation, country, and state in the world.
Last year, the 2015 Paris Agreement goal of "limiting the increase in the global average temperature to well below 2°C over pre-industrial levels and pursuing efforts to restrict it to 1.5°C" was reiterated by 120 international leaders and officials during the COP26 meeting. Other commitments included phasing out coal-fired power generation, cutting back on methane emissions, halting land degradation and deforestation, and committing more money to help developing nations cope with climate change. In a concluding speech, Alok Sharma, UK President of COP26, said: "We can now say with credibility that we have kept 1.5°C alive. But its pulse is weak, and it will only survive if we keep our promises and translate commitments into rapid action."
What To Expect From COP27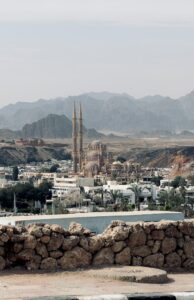 In just a matter of days, leaders from around the world will congregate for the 27th United Nations Climate Change Conference in Egypt to discuss crucial negotiations and actions. The two-week summit kicking off on November 6th  2022 has called for full, prompt, inclusive, and large-scale action on the ground.
Tackling some of the heaviest issues surrounding climate, such as finance, decarbonization, adaptation, agriculture, water, and biodiversity, this year's summit will set the stage for the first Global Stocktake at COP28 in 2023, which will evaluate the progress made by the world regarding mitigation, adaptation, and ways to implement the Paris Agreement.
The notion that COP27 is a turning point for the world community has been reaffirmed by UN Climate Change Chief Simon Stiell. "Over the past three decades, we've put off making the difficult decisions we need to. Yes, we have advanced a little. However, making incremental progress in the face of an exponential emergency is equivalent to using a garden hose to put out a wildfire."
Mitigation
In an effort to bridge the action gap, COP27 will place a strong emphasis on moving beyond promises and toward implementation. Considering that the UN Climate Change has stated that current plans are still insufficient to prevent catastrophic warming, countries are required to present more ambitious plans for how they intend to implement the Glasgow Pact request.
Adaptation
Climate change is here. Beyond taking all necessary steps to reduce emissions and limit the rate of global warming, nations must also adapt to climate consequences to safeguard their inhabitants. Depending on the location, the consequences change, meaning there may be a greater chance of fires, floods, droughts, hotter or colder days, or sea-level rise.
The COP27 Presidency is looking for countries to track and evaluate their progress in strengthening resilience and assisting the most vulnerable communities. This requires nations to make more specific and challenging pledges in the adaptation sections of their national climate plans.
Climate Finance
A major theme once again this year will be climate finance. There will be a lot of financial debates on the table, with developing countries clamouring for wealthier countries to guarantee appropriate and adequate financial support, especially for the most vulnerable.
We expect to hear a lot about the unfulfilled annual $100 billion pledge made by developed nations in Copenhagen in 2019. Rich nations promised to provide this financing, but official reports indicate that this goal is still being missed. According to experts, COP27 will ultimately fulfil its commitment in 2023.
Collaboration
Strengthening and facilitating agreement in the upcoming climate discussions is crucial for the COP27 Presidency to reasonably produce concrete outcomes. The promotion of partnership and collaboration will aid in achieving the summit's objectives and guarantee that the world adopts a more robust and sustainable economic model where people are at the centre of climate negotiations.
All relevant parties will be adequately represented, including vulnerable people and representatives from African nations, which are more and more impacted by the effects of climate change, according to COP27.
Takeaway
The stakes couldn't be higher. The path to avoiding irreparable destruction of the Earth is clear; nations and corporations must cooperate to cut emissions in half by 2030 and achieve net zero before 2050. The COP27 summit represents the finest opportunity for everyone to agree on how to address the climate crisis.
Here at Storm4, we are proud to be a part of the movement towards a sustainable future. We are the trusted recruitment partner for GreenTech startups and scaleups at the cusp of climate innovation, helping them scale their teams with the best talent to spearhead operations and accelerate a net zero tomorrow. If you require support in finding talent, don't hesitate to get in touch to speak with one of our specialist consultants who work exclusively across Engineering, DevOps, Embedded, Sales, Marketing, Data, Analytics, Product Management, Finance and Operations.