What is Green Technology?
Green Technology startups first cropped up in 2005 when VC investment was measured in the millions. Fast forward over a decade, increasing awareness about the impacts of climate change and the depletion of natural resources has attracted enormous amounts of investment capital, with many entrepreneurs and private investors believing a 'Green Revolution' is at hand. In 2022, green technology companies raised a record-breaking +$40 billion across ~1,000 venture and growth deals. In 2023, total investment in the climate and cleantech sectors is expected to reach $6.4 trillion.
Despite the global market slowdown of investment, capital and talent continued to flow into GreenTech as new startups pulled to the forefront of their sector through exciting innovation and industry-disrupting business models. We have put together the top eight GreenTechs attracting the most attention from investors and are predicted to grow the fastest in 2023.
Disclaimer: the startups listed below are not officially ranked and are listed in no particular order.
The Eight Green Technology Startups We Predict To Make Headlines In 2023
ZeroAvia | California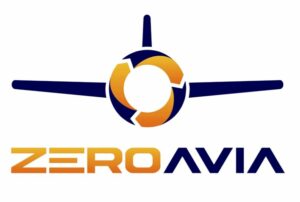 Founder: Val Miftakhov
Date Founded: 2017
Funding: Series B, $140M
No. of Employees: 210
ZeroAvia is revolutionising the aviation sector by providing zero-emission hydrogen-electric powertrain engines. With its cutting-edge engines, the goal is to support airlines in scaling sustainable flights while cutting costs and emissions. With conventional aviation being the fastest-growing source of greenhouse gas emissions, ZeroAvia is transforming the future of climate-friendly travel.
Redwood Materials | Nevada
Founder: JB Straubel
Date Founded: 2017
Funding: Corporate Round, $792M
No. of Employees: 402
Redwood Materials is on a mission to build a circular supply chain for lithium-ion batteries. The startup is closing the loop at end-of-life batteries by combining recycling, refining, and remanufacturing technologies, dismantling the batteries to their fundamental metals, and then rebuilding them as the most important and expensive components in an Electric Vechile, cathode, and anode products. Its team localises a 50,000-mile worldwide battery supply chain on a single site, manufacturing essential battery components using as many used batteries as possible.
FreeWire Technologies | San Francisco
The global electric vehicle (EV) charging and energy solutions provider is an industry leader in ultrafast, battery-integrated EV charging stations and energy management solutions. The company's fully-integrated Boost Charger™ delivers high-power charging in areas that typically require extensive grid upgrades by plugging into existing and ubiquitous low-voltage utility service.
Climavision | Kentucky
Founder: Chris Goode
Date Founded: 2020
Funding: Series A, $100M
No. of Employees: 34
With climate regeneration a focal point, Climavision is developing high-resolution weather radar and satellite networks that have advanced weather prediction modelling. With its ground-breaking new approach to climate technology and weather solutions, Climavision is well-positioned to assist in lowering the financial risks that climate change poses to businesses, governments, and societies alike. It also helps people understand what is happening right now so they can get ready for a world where the climate is changing in the future.
Universal Hydrogen | Los Angeles
Commercial aircraft powered by hydrogen are almost a reality due to organisations like Universal Hydrogen. The company aims to put aviation on a trajectory to reach the Paris Agreement emissions target to make carbon-free travel possible for everyone. They are developing a flexible, scalable, and capital-light approach to hydrogen logistics by carrying it in modular capsules to airports without the need for new infrastructure.
Lilac Solutions | Oakland
Lilac Solutions, another battery-focused business that has joined the top eight list, is on a mission to end the supply shortage and pave the way for the development of electric vehicles. Its currently undergoing Project Kachi, a leading lithium development project that is positioned to lead the industry in the production of high-quality lithium with very little environmental impact.
Living Carbon | San Francisco
The goal of Living Carbon is to use plant power to sustainably restore the planet's carbon cycle. Such plants, like its photosynthesis-enhanced hybrid poplar tree, which grows more quickly than control seedlings and is resistant to extreme temperatures, can capture and store more carbon than conventional plants. They want to give businesses a simple option to cut carbon emissions by using unused or marginal land.
AMP Robotics | Colorado
Founders: Matanya Horowitz
Date Founded: 2014
Funding: Series C, $167.1M
No. of Employees: 210
By combining AI, robotics, and infrastructure to manage excess garbage and recycle goods, AMP Robotics aims to address the global climate challenge. With increased accuracy and speed, the system can identify and recover recyclables in a way that hasn't been done before in the business.
How Storm4 Can Help
Huge rounds of funding inevitably transgress into plans to develop your product/service or grow your team. Being a group of leading GreenTech executive search experts, we help startups at the cutting edge of renewable energy tech, and 'clean' innovation make their mark with the brightest minds on the market. If you need help scaling your GreenTech, be sure to get in touch!