This article appears in our Sustainable Edit newsletter, our monthly recap of the latest news, startups and stories in GreenTech — subscribe here.
"It's the most, wonderful time…to hire talent!"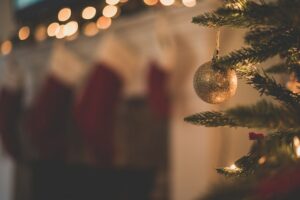 For many, businesses typically begin to slow down in December as holiday parties and year-end events take precedence. That does not, however, mean that hiring should also freeze.
69% of recruiters claimed they place as many candidates—if not more—in December than in any other month, according to a recent survey by ExecuNet, an online executive career network. Despite how alluring it may be to put your hiring on ice until 2023, here are three reasons why recruiting in December can benefit you!
Surpass Your Competition
Many companies make the error of lowering recruitment down their priority list during December, despite many candidates in job-hunting mode. By hiring before the year ends, you get to onboard in-demand talent and avoid the inevitable January hiring frenzy. Happy New Year!
In fact, because of the abundance of jobs in January, you may have to increase your compensation offer to as much as 10-15% to attract top talent in January compared with the rest of the year.
Take Back Your Time
Top talent waits for no one. The best candidates are not on the market for long, not needing or wanting to wait for an offer. While it is never desirable to make hiring decisions under pressure, it's equally not advised to carry out a long and drawn-out hiring process.
Unfortunately, January does just that. Taking 5-10 days longer to hire, December is the perfect time to find the talent you want and free up the start of the year to do business.
Candidates Have More Time To Interview
During the holiday season, prospects tend to have a lot more flexibility with most businesses slowing down or even closing. This means a bigger opportunity to see your job advert. More time to take your call. And more importantly, more time to interview.
The numbers speak for themselves. Applications to jobs are 3% higher in November and December.
So, what are you waiting for?
Takeaway
Here at Storm4, we are busier than ever. We are working with an abundance of CleanTech clients who are getting ahead of the competition and hiring the right talent to spearhead their operations into the New Year.
And it could be you too! Get in touch to speak with one of our specialist Consultants, who work exclusively across Engineering, DevOps, Embedded, Firmware, Data, Analytics, Product Management, Finance, Operations, Sales and Marketing.