For every job opening there is, on average, 250 applicants and only 2-3% of those applicants will be selected for an interview. So, if you managed to secure yourself an interview- well done. However, it does start to get more complicated from here as, naturally, the candidates selected to interview stages are all potentially suitable for the role.
A job interview in the GreenTech sector typically includes questions about both your soft skills and specific technical skills for the role so, in order to be selected, you have to ensure you are mastering both. Here is our list of seven tips to help you secure a job in the GreenTech sector.
Research the company
It might seem like a given, but research is crucial for you to be well prepared for the interview. Make sure you know the basics about the company beforehand; its story, its mission, the products it offers and the values behind the brand. Familiarise yourself with the GreenTech industry in general, particularly the subsector you are applying for. You can make a list with the relevant information and revise it before the interview.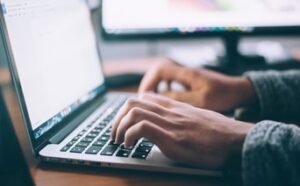 Adapt your skills to the role requirements
Researching the job specification is also essential, as it is likely that you will be asked questions related to the role's requirements, such as how your existing skills can be transferable to the role. Having a clear idea of what the company does and what the job entitles will give you a lot more confidence to speak clearly and say everything you want to say. Even if you don't have much experience in GreenTech, tell the interviewers exactly how your skills will be of use for you to perform this role.
Be confident
It's natural to want to get everything right, and say the right thing. However, companies aren't looking to hire a robot- above all, they want to see your personality and check if you would be a good fit for the team. There is no wrong or right answer most of the time, so try not to overthink your responses. Instead, try to be as genuine as possible and take your time answering. Remember that if you passed the initial stage, it means that recruiters think your skills and experience are suitable for the position, so all you need to do is prove them right.
Show your soft skills
Soft skills such as creativity, ability to work in teams or adaptability are just as important as technical skills for a role in GreenTech. Interviewers will also be paying attention to your enthusiasm and the way you communicate, so being authentic truly is the best way to show them who you are. Prepare your answers to standard questions such as "how do you work in teams?" or "tell me about a time you were innovative" and include examples of your past experiences.
Researching about the startup environment before your interview will give you a good grasp of what kind of skills the interviewers would like you to have, so you can use that to boost your chances of moving to the next stage.
Do some introspection
GreenTech companies, especially startups, are forward-thinking and have big plans ahead, so they will want your career goals to match with the company's future plans. You will likely be asked about your short-term and long-term goals both in the role you applied for and your career in general.
Think about the type of career progression you want and ask questions should you need to clarify anything. Make sure that you understand how you can perform the job successfully and achieve the company's targets, and be honest about your own career goals. If they aren't a good match for the company, it is probably not the right role for you anyway.
Show your passion
GreenTech businesses are usually borne out of a passion for sustainability and an ultimate goal of making the world a better place. Show that your passion is aligned with the company's. It is that mission that drives you to perform better in your role, be innovative and contribute to the company's success, so interviewers will want to hear about that. Expect questions about your motivations, what drives you to succeed and what makes you want to work in GreenTech, particularly in the role you applied for.
Ask questions
Interviews are a two-way street, so this is your chance to get to know more about the company, the culture and their own expectations for you. Prepare a few questions that will help you get a better understanding of the company's mission. Interviewers will appreciate your eagerness to know everything about the business and you can then make sure that that is the right company and role for you.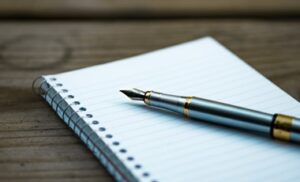 Storm4 connects the best GreenTech talent to organizations. Get in touch with us here if you are looking for an opportunity in GreenTech or, alternatively, if you are looking to build a team for your GreenTech business. Our expert consultants will give you all the necessary guidance throughout the interview process.