Receiving Funding Is Just The Beginning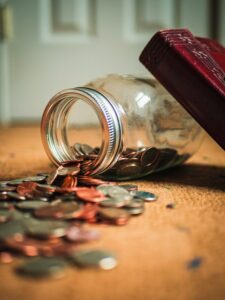 Closing a capital round is a reason for celebration after months of diligent preparation, back-to-back investor meetings, and stressful financial talks. Nevertheless, receiving funding is only the start of the process aimed at boosting growth.
Each round of investment you raise has a different impact on how your company develops. If you have just completed a round of funding, here are some key areas you should focus on at each stage to advance your company to new heights.
Post-Series A Funding
After raising your Series A, everything you do is aimed at demonstrating the reality of your product-market fit. Venture capital firms and angel investors want to know if you can grow from a small-scale proof of concept into a significant player in your sector.
To determine whether or not your cogwheel is functioning, the majority of your Series A capital injection will go towards hiring. A lot of businesses invest in their leadership team, technical team to scale up product development and sales and marketing to keep the momentum accelerating. It's crucial to keep finance in mind, though. Making early financial investments can help you develop your first practical plan and forecast. It's what makes it possible for you to understand the science underlying growing product-market fit and make sure you have the tools necessary to accurately measure it.
Post Series B Funding
Now you have raised your Series B, you move from an early-stage startup to a growth-stage startup, adding fuel to the fire that the Series A investment sparked. Pure revenue growth remains important, but both new and previous investors want to know that you can scale your company's economics successfully.
The Series B round is all about broadening your market reach, making significant investments in your sales and marketing engines, and making sure you have the financial foundation in place to monitor and quantify the returns on your go-to-market investments. Without it, your startup would find it difficult to defend higher values in subsequent rounds. You'll be well on your way to the next level if you can demonstrate your ability to grow into new markets, invest wisely in sales and marketing to capture those new markets and raise the maturity of your reporting.
Post Series C Funding
The majority of your work after raising a Series C involves maintaining your growth trajectory and demonstrating that your unit economics are solid and your firm is stable. Investors are ultimately concerned with your ability to produce the kind of financial outcomes required for a successful initial public offering (IPO).
The road to an IPO for each firm may be slightly different. No matter the route you choose, you should concentrate on two things: creating a story around your financial data and setting up the necessary foundation for running a public company.
Of course, as you advance farther in the funding cycle, your capacity to demonstrate profitability becomes more and more crucial.
Four Examples Of What To Do After Raising Capital

Hire Differently
Overhiring is one of the biggest errors startups can make after receiving funding. The ultimate effect is a large workforce that is overstaffed, a high burn rate, and regrettable layoffs.
And there can be a significant difference between the types of employees you want to attract when your business is tiny and underfunded and when it is well-funded and firmly in the development phase. Whilst your business is smaller, hire generalists, and once the money is in the bank, hire specialists who can put their heads down and concentrate on one area of the business.
Timing is also key. You might not be hiring for the next stage of your firm if you just make hires during the first four weeks. Build a new pipeline throughout the first four weeks after networking and spreading the word. You should start to see talented applicants coming to you.
It's also tempting to employ capable individuals in the hope that you'll figure out how to deploy them later. For instance, you can't hire an online marketing expert and expect him or her to perform well if you haven't built the infrastructure for his or her role and his or her talents.
Change your viewpoint, consider your organisation, and determine what needs to be changed to hire great individuals who will benefit your business.
Re-Align Your Team To Maintain Your Company Vision
Raising money is a daunting task. An enormous amount of time and effort goes towards pre-funding activities. When you do raise money, the office may experience a lack of direction as well as a great deal of excitement and energy. That's exciting, but it can create confusion as to what is next.
Be open and honest about what the new fundraising round means for your team as well as the firm. That entails making sure everyone is aware of the new objectives and supports them. For example, every Tuesday for the first four weeks conduct team meetings to discuss the consequences of raising money, the next initial steps and how the capital should be spent. While it's necessary to take advantage of the flood of money, it's as important to put it into perspective and maintain the mission.
Don't Forget Your Investors
You spend a lot of time conversing with investors during pre-funding. It's tempting to want to return to work as soon as you close and concentrate on customers, creating products, etc.
Include your investors in the tactical choices you make. We advise calling an all-hands, follow-on meeting within the first four weeks.
Plan For Your Next Round
Believe it or not, this is a good time to start thinking about your next round.
This doesn't mean updating your pitch deck and talking to investors. However, it would be beneficial to begin to consider what you want to accomplish between this round and the next.
How Storm4 Can Help
Never forget that raising money is only a step in the process and a tool to achieve a goal. You must use capital wisely if you wish to expand your company further or obtain additional finance in the future.
At Storm4, we have become the go-to talent partner for many start-up and scale-up GreenTech businesses that have received funding and looking to accelerate their missions. With a rich database of specialist talent not found on the surface of the market, you will find your perfect match with us. Get in touch to find out more.