The emerging GreenTech sector, and renewable energies specifically, are bringing new hope for the future by helping to reverse the potentially catastrophic impact of climate change. However, due to the scale and urgency of the projects, we don't often get to witness the day-to-day positive impact renewable energies are making on the world.
Luckily, there are a lot of great documentaries, podcasts and TedTalks out there that shine a light on the power of eco-friendly technologies, whilst inspiring us to do our part in the fight against climate change. Whether you want to know more about the renewable energy sector or are simply looking to get inspired, our picks of documentaries, podcasts and TedTalks are sure to broaden your mind to the fantastic world of renewables and leave you with more hope for the sustainable future.
Documentaries:
Catching the Sun (2015)
"Catching the Sun" focuses on solar energy and explores the growth of the solar energy market across the globe. It is an interesting watch, as it portrays the very different realities of people involved in solar energy, from unemployed workers in Northern California to businessmen in China and Tea Party activists. It also clarifies the benefits of a solar energy market expansion, both to the environment and to the global economy.
The Future of Energy: Lateral Power to the People (2015)
This documentary captures the transition to renewable energies across the US. It explores the difficulties and setbacks, but above all, the strong environmental goals that companies and individuals are working towards, and the power of communities in making long-lasting change. It is a motivational and educational film for future GreenTech leaders and entrepreneurs that want to make an impact in the renewable energy sector.
How to Let Go of the World and Love All the Things Climate Can't Change (2016)
Documentarian Josh Fox travels to six continents to experience in real life the impacts of climate change. He explores, amongst others, the consequences of Hurricane Sandy and the fight against oil companies on the Amazon River, only to discover that there is no place climate change hasn't destroyed. However, communities are pushing forward green solutions and people are eager to make an impact, so it is the activism that stands out in this documentary.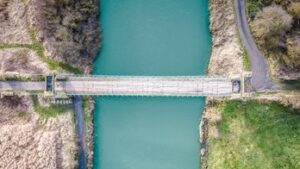 Happening: A Clean Energy Revolution (2017)
American filmmaker James Redford embarks on a journey to discover pioneering green energy solutions across the US: how renewable energy businesses work, the jobs they create and the power they have in communities. It is an emotional and incredibly informative journey that enlightens viewers of the power of technology and innovation, and the importance that has on people. "Happening" is a heavy yet necessary watch.
TedTalks:
The missing link to renewable energy
In this 15-minute video, Donald Sadoway, a materials engineer, discusses the balance between supply and demand of green energies. Donald proposes an idea to make green energy production even more effective and accessible to everyone: the implementation of large-scale battery storages. It is an inspiring talk that links the booming sectors of renewable energy and green energy storage.
High-altitude wind energy from kites
Saul Griffith, an inventor, talks about wind energy and discusses his new invention: giant kite turbines that can produce large amounts of energy. Not the most typical TedTalk, yet a motivational 5-minute discussion that can inspire entrepreneurs and inventors to use their creativity in finding new green energy solutions.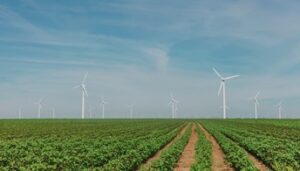 How to get everyone to care about green economy
Angela Francis worked in the energy sector for 20 years and is now dedicated to fight for green energies and environmental causes. In this TedTalk, Angela talks about why a green economy is necessary and beneficial for everyone's health and wealth. A very interesting 10-minute watch for both business owners and individuals that are eager to make a change.
Podcasts:
CleanTech Talk
This weekly podcast explores renewable energies in detail and, as this sector is constantly evolving, it keeps listeners updated with all the current green energy news and trends. It is hosted by CleanTechnica, a US-based environmental website, and includes interviews with different experts in this sector, including researchers, investors, climate change activists and GreenTech leaders. It also explores other GreenTech topics, such as AI, EVs and battery storage.
Leaders in CleanTech
This is the ideal podcast for future GreenTech leaders who want to make a difference in the industry. Hosted by David Hunt, this weekly podcast consists of interviews with leaders in the GreenTech sector and explores their failures, challenges, successes and predictions for the future as they set up and run their businesses. Though it focuses a lot on green energies, it also explores other GreenTech subsectors.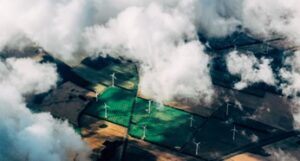 A Sustainable Mind
This podcast explores creative green solutions to current environmental problems for those who want to get inspired and take action into combating climate change. It is a weekly podcast that features interviews with changemakers, as well as in-depth discussions about various eco-friendly innovations from green power grids to sustainable food and zero-waste businesses.
If you are looking to hire expert talent or want any advice on expanding your renewable energy company, Storm4 can help you. We connect the best GreenTech talent with organizations so that you can