What is Green Technology?
Green Technology, or more commonly known as the abbreviation, GreenTech, refers to the application of technology and science to reduce human impacts on the natural environment. It encompasses a huge scope of scientific research, including energy, atmospheric science, agriculture, material science, and hydrology, with the overarching goal to reduce emissions and counteract climate change.
Green Technology startups first cropped up in 2005 when VC investment was measured in the millions. By 2008, it had leapt to $4.1 billion. However, a combination of cheap natural gas, the 2008 financial crisis and certain technological realities meant the 'GreenTech bubble' burst, leaving behind energy infrastructure that was overwhelmingly reliant on fossil fuels.
Fast forward a decade, increasing awareness about the impacts of climate change and the depletion of natural resources has attracted enormous amounts of investment capital once again, with many entrepreneurs and private investors believing a 'Green Revolution' is at hand. In 2021 alone, green technology companies raised a record-breaking $32 billion, projected to reach $74.64 billion by 2030.
Elon Musk, Co-Founder of the electric vehicle manufacturer, Tesla, has emerged as the avatar of green innovation, following its tenfold growth of stock last year. The 'Tesla phenomenon' has inspired a host of startups with unproven green technologies to come to market, ranging from Future Mobility, Circular Economy and Clean Energy to Smart, AgTech, Decarbonisation and Energy Storage. But who are the ones to watch in 2022?
Being a leader in GreenTech Executive Search, below are the green technology startups attracting the most attention from investors and predicted to grow the fastest in 2022.
The Green Technology Startups We Predict To Make Headlines In 2022
Volta Trucks | Stockholm
Inspired by Tesla's Model 3, Volta Co-founder and Swedish serial entrepreneur, Carl-Magnus Norden, realized there was no equivalent movement to electrify the world of commercial vehicles, even though they produce a large share of carbon emissions. Four years later, Volta launched a purpose-built 16-tonne electric truck, driving up to 200km on a single charge.
Labelled a "world-first" by its developers, the electric truck features a cab with large expanses of glass and a central seating position for the driver, offering safer and less polluting freight distribution in city centres. Its immaculate and unique design was shortlisted in the product design category of Dezeen Awards 2021.
The Swedish electric truck maker hit endless achievements in 2021, from its $37 million funding round back in September, bringing its total funding to date to $71 million, to its 422% headcount growth, making it Europe's fastest-growing GreenTech start-up.
Newly appointed CEO, Essa Al-Saleh, comments: "We are at a pivotal moment of a major transformation in the automotive industry. Volta Trucks is at the heart of this transformation, building the first full-electric large commercial vehicles to support the decarbonization of logistics, improving city centre environments for all".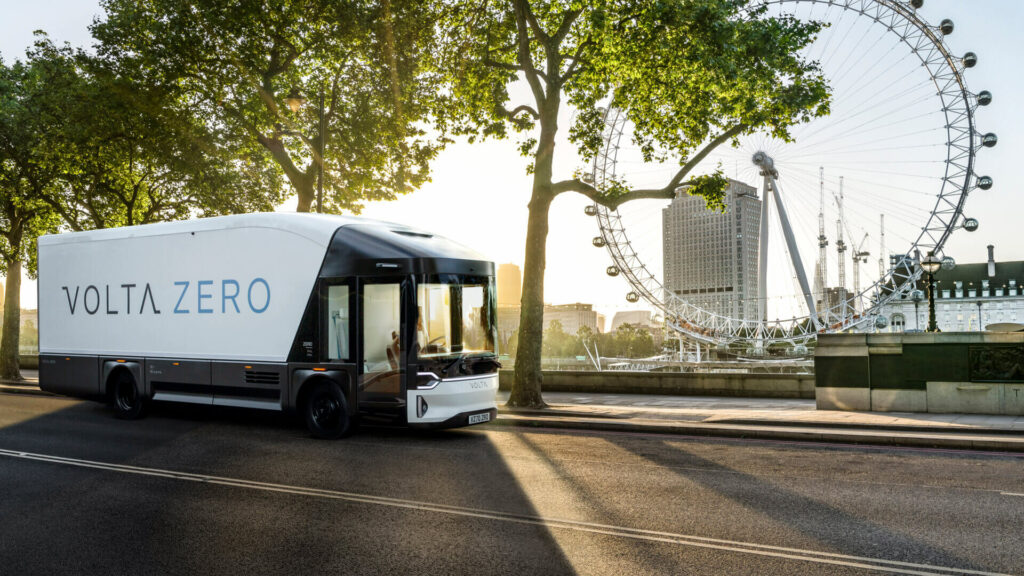 Blade | New York
Looking ahead to 2022, the reality of flying cars and giant drones could be within reach, as 2021 witnessed a crop of companies becoming public to meet demand for more sustainable solutions in air travel. Blade is one of the companies that has become an integral part of the urban mobility revolution, taking the ridesharing concept to a whole new level; offering helicopter services on a per-ride basis.
Dedicated to reducing travel friction by enabling cost-effective air transportation alternatives to some of the most congested ground routes in the U.S. and abroad, their goal is to make aviation more accessible in preparation for the adoption of EVA (Electric Vertical Aircraft).
Not only has the New York-based eVTOL innovator made moves to bring yellow cabs to the sky since conception, last year witnessed Blade streamline the process of transporting vital organs to hospitals by partnering with the organ transportation company, Trinity Air Medical.
CEO, Rob Wiesenthal comments: "Given the existence of landing pads at most hospitals today, we can immediately replace Trinity's ambulances with helicopters on certain hospital-to-hospital missions. Trinity's long-term relationships with organ procurement organisations and transplant centres integrate well with Blade's mission."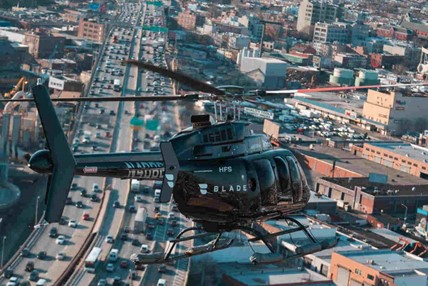 Glanris | Tennessee
With data experts predicting AgTech will lead technology funding in 2022, one startup on our watchlist is water scarcity solution, Glanris. It has uniquely developed a high-performance hybrid water filtration media using rice hulls that is faster, more efficient and significantly cheaper than traditional water filtration methods.
Water demand is forecast to exceed sustainable supplies by 40% within the next nine years, threatening water resources for 3 billion people worldwide. And with rice being the largest agricultural waste product in the world, Glanris plans to convert it from a product that's burnt to a product with a circular economy application, solving the pressing issues of water security and scarcity.
With a potential market size tapping into every corner of the globe, this US-based startup could shape the future of clean water whilst reducing emissions. And investors agree. Glanris received institutional backing earlier in 2021, with a Series A funding round of $2 million.
Founder and serial entrepreneur, Bryan Eagle, comments: "Today, most rice hulls worldwide are burned, so if we can stop burning hulls and turn it into a water filtration media, not only do you stop billions of pounds of greenhouse gases from being produced every year, but you're sequestering carbon for the next 10,000 years."

Normative | Stockholm
Increasingly, companies are being encouraged by governments to report their carbon emissions. But tracing this is fiendishly difficult. Emissions 'accounting engine', Normative, makes this task a little easier for companies to engage with by tracking supply chain emissions.
Interest from investors is ramping up as carbon accounting witnesses accelerating demand due to millions of companies realizing that measuring, reporting and managing their carbon footprint is a necessity to remain competitive and compliant.
Having raised $10 million last year, the Stockholm-based startup has made a name for itself by landing partners such as the United Nations Race to Zero campaign, which aims to drive change to a decarbonized economy. Their approach is to standardize the often inconsistent, expensive and people-intensive process of carbon accounting.
Co-founder and CEO, Kristian Rönn, comments: "We are in a climate emergency and we must take action. Businesses need to be pragmatic and realize that removing carbon inside their operations and their supply chains makes good business sense. The cost of carbon is a huge liability on your balance sheet and you need to act to ensure that your business will survive."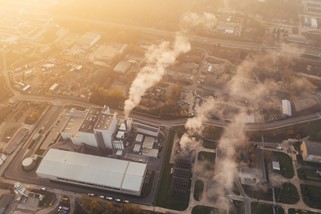 If a 'Green Revolution' really is at hand, investments will continue to seize opportunities in green technology startups, such as Volta Trucks, Blade, Glanris and Normative. Such startups will be creating their own 'Tesla phenomenon' to become pioneers in the fight for a sustainable tomorrow.
And Storm4 are battling the frontline in this fight too. As leading GreenTech executive search experts, we help startups at the cutting edge of renewable energy tech, and 'clean' innovation make their mark. If you need help scaling your GreenTech, be sure to get in touch!