The Rise of Robotics in South Korea
South Korea has been among the leading countries in industrial robot usage worldwide, with the industry also being officially supported and developed by the government. The robotics industry grew from 6.29 Trillion South Korean Won in 2016 to 9.18T in 2020. Automated, contact-less services, as a result of the perennial Covid-19, have become popular, and the adaptation of robots in myriad industries is expanding rapidly worldwide.
According to the 2021 World Robotics Statistics released by the International Federation of Robotics, an average of 126 robots are in use per 10,000 employees in manufacturing industries worldwide. Serving robots are equipped with AI and autonomous driving technology to avoid obstacles and humans while serving. In Korea, robots were mostly used by large and medium-sized enterprises in the manufacturing space. Nowadays, however, more small-to-medium-sized companies (SMEs) in this sector are implementing robotic solutions, as they have become more user-friendly and cost-competitive.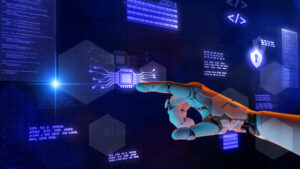 In this article, we will be showcasing our picks of the best Robotics companies in South Korea.
In no particular order…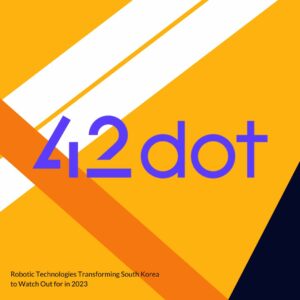 Founded in 2019, 42DOT is a technology company pioneering frictionless transportation services. With UMOS (Urban Mobility Operating System), a cloud-based mobility platform, the company aims to accelerate the transition to autonomous transportation-as-a-service (aTaaS) with diversified self-driving ground and airborne vehicles. Through the development of UMOS, 42dot aims to improve the efficiency, safety, and convenience of the movement of people and goods. 42Dot says it will expand the pilot operation to test various autonomous driving technologies and mobility platforms on real roads. It is also planning to increase the number of autonomous vehicles for this purpose.
The lidar-free self-driving company developed an autonomous driving software and hardware solution, AKit, which uses only two types of sensors such as cameras and imaging sensor radar to perform all aspects of sensing the environment surrounding the autonomous vehicle. 42dot also built an autonomous mobility/logistics platform called "TAP!" that offers a raft of services across ride-hailing, fleet management, demand-responsive transport, smart logistics and more.
"In the future, cities will be operated under a federated fully autonomous, self-managing, self-healing logistics and transportation infrastructure. The new infrastructure will provide a much more optical and cost-effective way to move people and goods," noted CEO and co-founder Chang-Hyeon Song.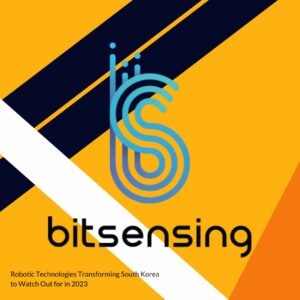 Founded in 2018 by seasoned automotive experts, bitsensing is one of the only start-ups delivering optimal technologies that meets and exceeds the high level of safety and convenience that the industry demands with automotive grade radar technology.
bitsensing delivers radar solutions for autonomous vehicles, intelligent traffic management and now is expanding into optimizing radars for indoor usage with features for everyday wellness. The newly developed wellness solution not only provides sleep analysis and lifestyle recommendations to improve sleep quality but also delivers early-stage prediction of illness through the accumulated sleep data- the first in the world to achieve this advancement.
Bitsensing's radar sensors can be used in various industries, such as automotive, smart home, robotics and for autonomous driving.
"Our primary goal is to provide reliable and cost-efficient automotive-grade radar across mobility, smart infra, and wellness. We are working to develop radar-based sensing solutions that bring intelligence, reliability, and convenience to everyday lives", says Jae Eun Lee, CEO.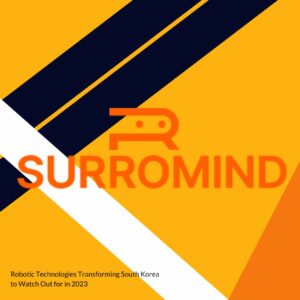 SurroMind is an artificial intelligence development and operation automation platform that is a software tool that makes AI service development for companies and businesses easy and convenient. The features of 'SURROMIND AI Studio', an automation support solution for all stages ranging from artificial intelligence research and development to application service, are automation, workflow, and implementation of various artificial intelligence models.
This solution provides a UI/UX that can implement the latest artificial intelligence model in a no-coding environment for the existing complex AI development environment. Its strength is the implementation of AutoML and AutoDL functions, which use various machine learning / deep learning models to create models with the highest performance with just a few clicks.
In addition, it is equipped with an active running-based automatic leveling function to build data more quickly and easily. In the process of model learning and optimization, AutoML and Hyper Parameter Optimization functions are provided, and artificial intelligence automatically optimizes the model to improve development efficiency.
SURROMIND AI Studio was developed as an all-in-one integrated platform that supports eight stages of machine learning workflow, and supports the entire development process, including model learning and optimization, by defining it as a workflow. SurroMind was selected as one of the top 100 artificial intelligence start-ups in 2022 by the Intelligent Information Industry Association.
PRENEU Co, Ltd. is a leading drones manufacturer in Korea that provides innovative drone systems and services through the convergence of H/W manufacturing technology and S/W development technology for drones and aviation with key IT technology. PRENEU started its business in the drone market by launching drone flight controller in 2017 under the corporate mission of providing customers with customized value-added drone through the convergence of its original IoT sensor technology and aviation technology.
PRENEU has successfully developed Smart AI Drones supported by IoT, and it is now well known as one of the Korea's best drone manufacturer and a world famous brand in drone industry.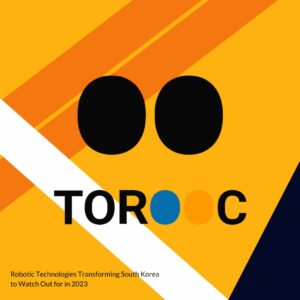 TOROOC create robots that live together and are helpful in the consumers daily lives. They see our future where we lead a world with robots. The company are dreaming of the future of the world together with robots that make our lives happier and enrich it. TOROOC are developing smart, active 'social intelligence' and 'core robotics technology' to give shape to robots that are useful and practical to consumers.
'Liku' is the product Torooc's main product and its target audience is a product that acts as a companion for the lonely. The little 1.5-foot tall 'bot has a camera mounted in its forehead and uses that to recognise its owner's mood. Liku can convey at least five different emotions through its eyes. The 'eyes' are two round OLED LCD screens built into the robot's face. The longer you spend together, the more LIKU thinks you are friendly. It becomes a more precious relationship between the consumer and LIKU. Live with LIKU in your daily life.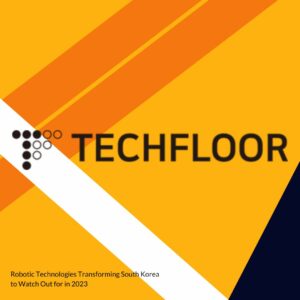 Techfloor develops integrated robotic systems to facilitate autonomous and collaborative automation for clients. The company provides rental services for collaborative robots and autonomous mobile robots as well as provides services such as advertising and security through robot intelligence solutions, providing enterprises with small and medium-sized rental service programs.
It was founded in 2018 and is based in Anyang-Si, South Korea.
Partner With Storm4
Storm4 focuses on the tech industry aiming to create a more sustainable tomorrow. From Future Mobility, Circular economy, and Clean Energy through to Smart (Grid, Metering, Water, Home, Energy analytics), AgTech and Food, Energy Storage, and Decarbonisation, Storm4 will focus on connecting the best GreenTech talent to the most innovative Sustainable Technology businesses worldwide.
We are a specialist recruitment scale-up who have a comprehensive database of candidates and clients from the region so if you're interested in learning more about our activity and specialty in South Korea, Contact us to learn more.