The third-largest economy in the world, Japan, invested more than $18.23 billion on sustainable energy in  2020. Japan is a hub for CleanTech activity in the APAC area, and while the market is expanding fast, many foreign companies have had trouble breaking into the sector. The government has been taking strides to loosen up restrictive legislation to meet ambitious Sustainable Development Goals (SDGs), but they have begun the process of freeing up the market and thereby allowing for emerging technologies to set new moulds in Japanese society.
To address the transition to a more sustainable future, the nation is rapidly establishing itself as the world's digital GreenTech test centre. Even though entering the Japanese market is desirable to many companies to reach more of Asia, hiring in Japan is one of the most challenging countries, particularly if the company is not established there. It is estimated that 81% of employers in Japan facing hiring difficulties.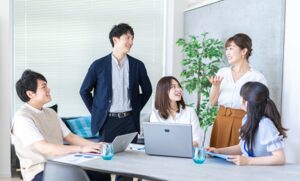 Many of the clients with whom we've communicated with have expressed frustration with the difficulty of finding qualified candidates in Japan.
With the challenges in mind, we have compiled 4 tips to help you hire efficiently in Japan:
Hiring Effectively In Japan

Keeping Flexible and Having Open-Mindedness
Due to language barriers, passive job candidates, cultural differences, and high life-time employment – finding the "ideal" candidate with the appropriate education, expertise, and experience in the Japanese talent pool will be challenging, especially when competing GreenTechs are also looking to hire in this market. Imagine how many GreenTechs would be looking to hire a candidate with the right credentials, abilities, and experience. Will your GreenTech consider paying an employee significantly more than the market rate to become the more desirable employer in the pool?
To successfully hire people in Japan, you must be flexible and open-minded. Consider offering the position to less experienced candidates who might be eager to support the success of your GreenTech, in the case of experience being an important qualification for the position.
In contrast, if you were able to fill the position with a candidate who is open and qualified but may not be bilingual but has the necessary experience and skills, it might not be as challenging.
Clearly State Your Benefits and Future Career Prospects
You must anticipate that your applicant will talk with many startups and receive several job offers. Probably, their current employment would likewise make a counteroffer. They will have mixed feelings since in Japan it is considered a virtue to be loyal to one's job. To make the offer more alluring and give them a strong incentive to select your company, you may simplify things by providing a large boost of at least 10% above their present package.
Particularly in highly specialized technological areas like GreenTech, strong candidates are in high demand. Recognizing that you will certainly need to make an offer that is more than the current salary and perks provided by applicants in order to get your preferred candidate. If you carefully plan your budgets and keep them flexible while also being realistic, you will have a higher chance of attracting the best talent.
For the Japanese candidates, the choice to switch employers will be crucial since they would see it as a long-term option. This is so since it's improbable that they'll shift jobs frequently in a short period of time. Therefore, it is crucial to emphasize career progression, salaries, and benefits as well as long-term career prospects and career paths with your company.
Secure Your Candidates Immediately
Once you've identified the best applicants, move quickly to secure them for the job. It can take a while and be tiresome to hire somebody in Japan, but if your GreenTech can act decisively, you can have an advantage over your competitors.
Furthermore, it's best to make a competitive offer up front because Japanese people dislike negotiating. This will keep them engaged. Be accessible to reassure and address any concerns in order to maintain your prospects, but refrain from applying excessive pressure.
Finding exceptional people for the businesses they partner with is the mission of recruiting agencies, and this is most successful when the agency's and the company's visions are in sync. Finding the appropriate recruiting agency for your company, industry, and positions is critical and has several advantages:
Professional support for both clients and applicants: The recruiting firm serves as an intermediary and makes sure that clients and candidates are able to communicate effectively. The hiring company takes care to find the greatest resumes for the position.
Faster Hiring Process: Recruitment companies may swiftly attract and shortlist individuals from their database after the customer gives them the requirements for the vacancy.
Specialist Knowledge: Working with a recruitment agency that specializes in your industry can provide you with a better understanding of the current job market and understand the hiring requirements for that specific role.
Higher Quality Candidates: Recruitment agencies are the experts when it comes to candidate selection, they will provide you with the best befitting candidates for the required role.

We Are Here to Help
Whether you are a small start-up or looking to scale up, Storm4 is here to support your growth journey. We are specialist recruiters dedicated to working with the top companies in all GreenTech sectors. Storm4 is here to help you find the right senior talent for the right specialism. If you are looking to expand your team, contact us.