"Green" and "Tech" are words we have adopted in our daily vernacular; put them together and you get a blanket term for any type of technology that reduces or annuls the impact of human activity on the environment. The industry is motivated by a combination of moral responsibility, increasing demand for corporate accountability, and a strive for innovation, as companies start to rethink their business model and question their sustainability. GreenTech is on the rise, it is estimated that by 2027 it will reach a 60.7 billion USD market share, compared to its current 17.8 billion.
How GreenTech and Environmental Services Work Together
Though both the Environmental Services and GreenTech industries have the protection of our environment at their core, they should not be confused or used interchangeably. Environmental Services focus on maintaining and improving our environment (sewage management, for example, or the provision of materials to produce goods and services). The GreenTech sector is comprised of innovative companies that develop and employ software to optimize businesses from other industries to power a sustainable future. Canberra-based Goterra (see below) is a prime example of how GreenTech can streamline and offer sustainable solutions to waste management (Environmental Services).
New opportunities for Australian GreenTech

With climate change becoming the focus in government agendas, it's no surprise that the GreenTech industry has garnered a lot of attention and investments. Asia Pacific has outperformed other regions in terms of investment in renewable energy. Last year, Australia established a 740 million investment fund to develop green and low-emissions technology. This government initiative also called the private sector into action in the hopes that private investors would match the public contribution to the fund. The Land Down Under affirmed its commitment to reach its net-zero emission target by 2050 and to become a leader in green scalable technologies.
While big steps are being taken in Australia there is still much to be done. According to the Green Future Index, a research program by MIT Technology Review which ranks 76 economies on their ability to develop a sustainable and low-carbon future, Australia was ranked 54th in 2022. This means progress is still slow and inconsistent.
Putting the spotlight on the private sector and investors means we're bound to see more GreenTech start-ups emerge in a booming industry where there is no lack of opportunities. "There are many conventional renewable energy companies out there but there is a need for more GreenTech companies to help enhance conventional energy supply" explains Chris Tan, Director for Storm4, APAC & ANZ.
GreenTech Trends Down Under
As tech develops at an increasing rate, costs will drop creating areas of opportunity for GreenTech in Australia, especially now that the new Australian PM has announced there will be "a new era" for climate and energy innovation. Storm4's Director highlights AgriTech, Clean Energy, Energy Storage, EV, and Smartgrid as the sectors in which he has seen the most traction in ANZ. These trends reflect the country's particular geography and natural resources. 55% of Australia's land is used for agriculture which means there is an ample demand to optimize the Agricultural Industry. Australia has the highest solar radiation per square meter in the world and last year, an increase in solar installation resulted in 24% of the country's electricity coming from renewable energy. Australia is also the world's biggest lithium exporter and in 2022 there was a 65% increase in EV sales. Though EV sales only represent 3.39% of total new car sales, EV usage is growing. With new opportunities to explore within GreenTech, we've taken a closer look at ten impressive Australian start-up companies that are disrupting the market.
Top 10 GreenTech Aussie Start-Ups to Watch in 2023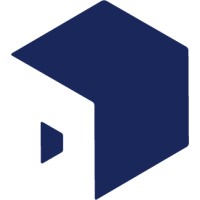 Combining AgriTech and BioTech, Goterra tackles food waste with a combination of robotics and insects. By managing food waste with insects, Goterra radically reduces CEO emissions compared to other food waste management solutions, while sustainably producing protein with no pesticides or fertilizers involved. The sustainably farmed protein (maggots) is subsequently employed in the agriculture industry as fertilizers or feed.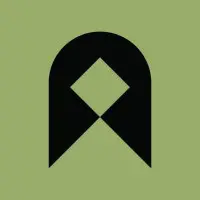 Offering grain management software, AgriDigital makes agriculture supply chains accessible and secure. After spending two years developing  its tech, the company was launched in 2017 by Emma Weston, Ben Reid, and Bob McKay. AgriDigital empowers Australian farmers by linking them to the global supply chain and while they are focusing on grain and cotton, for now, their goal is to expand their platform to any commodity.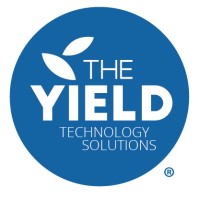 The Yield's vision? Simple: feed the world and care about the planet. Launched in 2014 by Ros Harvey, they are an AgriTech platform targeting commercial growers and family-owned enterprises in irrigated crops. The Yield optimizes farming practices using AI and real-time data. For example, they help determine optimum irrigation windows. Improving yields also means farming businesses can reduce costs, drive profits and scale faster. The Yield was awarded the 2021 PMA-ANZ Tech Innovation Award.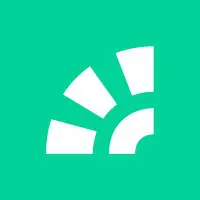 For seven years Brighte has been on a mission to help Australian households switch to solar energy. Through their financing platform and zero-interest payment solutions, 100,000 solar installations have been completed resulting in the prevention of 930,000 metric tons of CO2e emissions. Not even the pandemic slowed down this financing company with their CEO, Katherine McConnel, raising $100 million during Covid-19.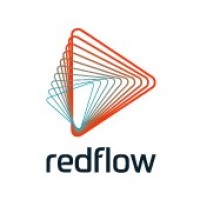 A leader in clean energy storage applications, Brisbane-based RedFlow produces zinc-bromine flow batteries. RedFlow prides itself in its technology – which has an energy and power density up to three times higher than iron flow, vanadium, and other zinc-based batteries. In September, RedFlow announced it was teaming up with Empower Energies and expanding its flow battery solutions to North America.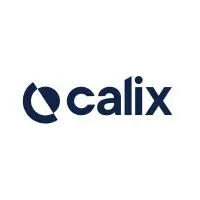 Calix's goal is to become the leading global innovator of industrial solutions for the environment. They reimagined what the calcination process looks like and reinvented the kiln thus developing more environmentally friendly solutions. Their tech has applications in numerous Industries, and they focus on five sustainability areas: Advanced Batteries, BioTech, CO2 Mitigation, Sustainable Processing, and Water.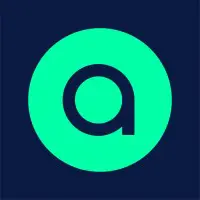 Founded in 2017 by Chris Thompson and Dan Adams, Amber Electric is a renewable energy retailer with a subscription business model. This start-up is on a mission to get Aussies to transition to renewable energy by giving customers control over their energy consumption and full transparency when it comes to prices. AE's platform allows its customers to view real-time wholesale electricity prices and if the customers have excess renewable energy, they can sell it back to the grid.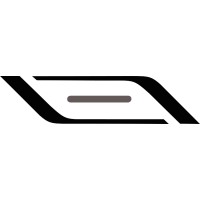 Applied EV is a leader in the creation and commercialization of fully autonomous vehicles. This Melbourne-based start-up has developed software, firmware, and hardware that controls all aspects of a vehicle. Their impressive Blanc Robot is a fully autonomous, programmable electric vehicle whose applications are endless: delivery, industrial, and surveillance, amongst others.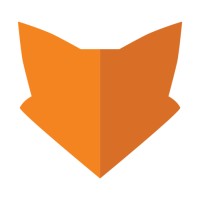 Chargefox is creating a network of ultra-fast EV Charging stations in Australia. Their stations are powered by 100% renewable energy and in just four years and they've powered six million "green" kilometers. Chargefox users can find a nearby station with the free app and the company is working with businesses in retailers to install more EV charging stations in the country.
Since 2017 Evenergi's software and eMobility consultancy is helping its customers pivot towards zero-emission transport. Zero-emission transportation can seem overwhelming for large transportation businesses, such as bus fleets, government fleets, and logistics. By providing cost-effective low risk-solutions, Evenergi enables its customers to transform their streets while reducing risk.
Why Storm 4?
At Storm4, we are passionate about driving change and sustainability. As experts in GreenTech recruitment, we understand that working with the best talent is crucial to help your businesses grow and make a positive impact. Get in touch to know more.