Have You Considered Hiring A CTO For Your AgriTech Company?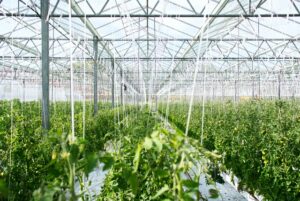 In the last couple of decades, traditional labour-intensive farms have transformed into pockets of data-driven, smart AgriTech companies. As the introduction of this new technology continues to raise debates about whether or not driverless tractors and robotic strawberry harvesters are good or bad, one thing is certain; as the planet faces new challenges posed by extreme weather, climate change and a growing population, AgriTech companies are key to solving the world's food security battle.
But two things are 'growing' in the way of an AgriTech company's ability to scale; a talent pool that is small and competitive and an industry growing faster than the talent immediately available. This has left many growers asking what immediate skillsets are needed for a space that is relatively nascent?
We believe every great tech start-up begins with hiring a Chief Technology Officer (CTO), and the same goes for an AgriTech company. Understanding the qualities that differentiate a great CTO from a good CTO and the impact he/she can make will enable AgriTech companies to break the mould and take the first step towards building a scalable and profitable solution.
With this in mind, this article will provide an insight into the responsibilities of a CTO and the importance of their role, with credible examples and the hiring steps to take.
What Is A Chief Technology Officer?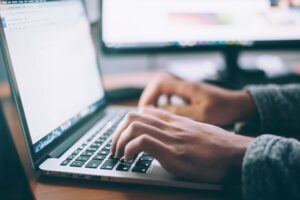 A Chief Technology Officer, or CTO for short, holds an executive position responsible for managing and maximising the value from technology within an organisation. They know technology trends and possess the business acumen required to integrate technology-related decisions with the organisation's goals and objectives.
When it comes to an AgriTech company, the CTO's role can vary depending on its overall mission, such as reducing waste or improving the traceability of food consumed. The CTO will take on a more strategic vision, implementing a comprehensive strategy that takes into account the technical intricacies of closing the loop between technology and agriculture to transform the food system.
"The effort of connecting high-tech solutions back into agriculture (originally part of the evolution of tech) is like a transcendence I feel each day as Fifth Season's CTO", Brac Webb, CTO at Fifth Season.
Some of the key KPIs a CTO monitor are technology leadership, technology governance, innovation and R&D, product development and business IT. These translate into some of the following responsibilities:
Develop a compelling technology strategy and vision
Outline the technology road map
Lead across UI, design, user research, testing, DevOps
Advise on emerging technology trends
Digitize business operations
Build, hire, and develop elite technology teams
Oversee the budget and finances
The Difference Between A Great CTO And A Good CTO In Your AgriTech Company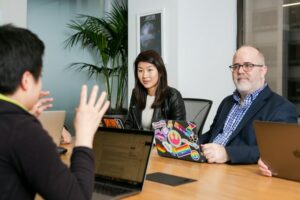 Many AgriTech start-ups are struggling to form effective teams as a result of a lack of personnel with backgrounds other than agriculture. If AgriTech businesses want to revolutionise farming, the key to success is augmenting its technology team with leaders who have done it successfully in a similar field. Leading organisations are recognising this and staffing their teams with cross-industry experts. Plenty and Bowery Farming are two famous instances of companies that have hired from Tesla and Google, respectively.
Bowery Farming, a Manhattan-based high-tech indoor farming start-up, hired Google veteran Injong Rhee last year to help it achieve one of its goals: using artificial intelligence and machine learning to improve crop yields and cut expenses. Rhee, who previously served as Google's Internet of Things VP and Samsung Mobile's Chief Technologist, will work to improve Bowery's computer vision system and other sensors that determine when plants require water and nutrients, as well as apply the company's accumulated historical data to new problems.
Speaking about his decision to join the start-up, Rhee comments; "Agriculture is sitting at the crux of the world's most challenging problems like food shortages, climate change, water shortages, a lack of arable space. These are very challenging problems, and all of these are relevant to what Bowery tackles every day. Any advances we make here lead to a better world."
Of course, a solid understanding of growers and the agriculture industry should not be neglected. However, a lack of agriculture experience generalises a prospective profile, and often these candidates can add considerable value to a team provided you know what to look for. These qualities include:
Has a diverse range of technical skills (understands front-end, back-end, testing, Cloud, big data etc)
Happy to wear multiple hats and doesn't shy away from hands-on work
Willing to challenge the status quo to truly innovate
Inspires confidence in investors
Thinks like a growth-hacker
Culturally fits with the team, sharing values and similar worldviews
Where Can You Find Your AgriTech CTO?
Hiring into senior positions is never a quick find. It's even more difficult to hire a CTO because the best applicants are usually employed and not looking for work. That isn't to say you won't find someone who likes your AgriTech solution, wants a wider variety of responsibilities and is interested in putting their unparalleled skillset into a community good.
This is where Storm4 steps in. We seek to find those needle-in-a-haystack candidates who are not active on the surface of the market via our micro-niche approach to recruitment. If your next hire is a CTO, get in touch with one of our Engineering specialists today!
AgriTech companies have been disrupting traditional farming paradigms for generations, and the introduction of a CTO is no different. With the technical expertise and armed experience in transforming tech-driven start-ups into successful powerhouses, the CTO is a key player in bridging the gap between tech and farming and revolutionising the food lifecycle into a scalable and sustainable system.